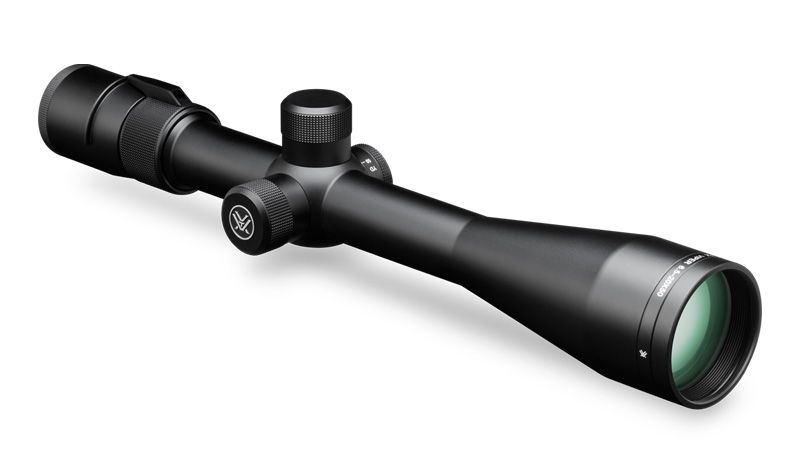 Choosing the perfect gear is crucial if you want to have an enjoyable and flawless hunting trip. Although your crossbow may be the latest and greatest, you might still have a very frustrating trip if you don't have the perfect scope.  A good scope greatly improves your field of view and your vision in low-light scenarios. Furthermore, it will reduce glare and provide eye relief. A high-end crossbow needs the perfect scope so you can hunt with precision and comfort.
Why do you need a crossbow scope?
Hunting with a crossbow is a little different from other hunting styles since you are dealing with a shorter distance. Some hunters will even argue that, at such short ranges, you do not even need a scope. However, more experienced hunters will say otherwise. In order to make the most out of your hunting trip, a good scope will allow you to use your time effectively. No matter how good or expensive your crossbow is, landing accurate shots is the most important. As a result, we have developed this guide to help you find that perfect scope.
[su_heading size="15″]What is the best crossbow scope on the market?[/su_heading]
Types of Scopes
There are different types of scopes, each with their advantages:
– Laser: A laser sight scope is perfect for moving targets. The laser aids the hunter in predicting the flight of the arrow and approximately where it will hit its target.
– Dot: A red or green dot sight scope helps the archer pinpoint his/her target. Red dots scopes come with settings for a single distance, while other more advanced ones come with several distance settings depending on the preference of the archer. Additionally, the dot can be adjusted for brightness.
– Reticle: This is the most common type of scope available for crossbows. The lens is divided into sections by crosshairs. Sometimes the crosshairs will be etched, in other cases, they are illuminated. This will vary depending on the model of your scope.
What makes for the best crossbow scope?
Crossbows do not have a wide variety of scopes that go along with it. As a general rule of thumb, the more expensive the scope is, the better it will be. However, there are some qualities that you will need to pay attention to when choosing the perfect scope for you. They are:
– Objective Lens Diameter: This is often the second number quoted on the scope's specification. The objective lens diameter tells the size of your lens and thereby determines how big or small the aperture will be. This tells you how much light will reach your eye when you are viewing through the scope.
– Eye Relief: This is defined as the distance between your eye and the scope. More often than not, some of the cheaper options offers less eye relief than other scopes. You might find that the scope will sometimes hit your eye. A scope with good eye relief will give you plenty of space to keep your eye a safe distance away without sacrificing anything in terms of performance.
– Weather-proof: A good lens will often be waterproof, dustproof and fogproof. A fogproof lens is especially important if you value clarity. These features are crucial if you want to be able to carry out your hunting activities in all types of weather conditions.
– Durable: A good durable lens is important if you are clumsy and tend to bump into things. A durable lens will survive through most impacts. Even when your movements are rough and jittery, a good durable lens will never come off or become loose.
– Inner Coating: This is a feature most often present only in the higher-end quality scopes. For those seeking greater clarity when viewing through the scope, inner coating helps to reduce the amount of stray light coming into the lens and hitting your eyes. This drastically improves clarity and pricision.
– Illumination: An illuminated scope functions well in low light situations by taking in light through the scope to brighten the view. This is perfect if you hunt after the sun has gone down.
– Reticle: Most good scopes come with a good reticle that marks the distances with notches and allow you to pinpoint the trajectory of your arrow. The notches are often marked with 20 yards, 40 yards, and so on. A good reticle on a scope comes in very handy when dealing with targets that are further away than normal.
– Magnification: The first number presented on the specification is its magnification. Although most scopes come with a standard 4x magnification, almost all of them lacks clarity. Therefore, choose a scope that works the best for you. If you do not require magnification, you can opt for a scope without one or one with a low magnification.
– Mounting: Scopes come with different mounting options. You might have to purchase a separate mounting rail, so be careful in choosing the right one. Different rails come with different advantages. Always try to get the rail that securely holds your scope without letting it being too loose. Some rails allow for adjustments, so consider all of your options and possibilities before settling for a particular mount.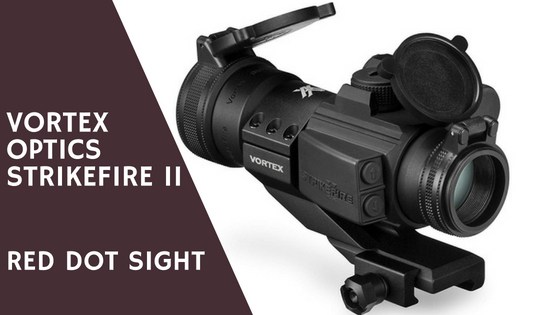 [su_heading size="15″]What is the best crossbow scope on the market?[/su_heading]
The best scope depends heavily on the person and the hunting conditions. If you intend to shoot targets further away, a good scope for you will be one with high magnification and a good reticle. If you tend to keep hunting later at night, you might want to invest in a scope with good illumination.
There are numerous reviews out there that can aid you in picking out the right scope for your crossbow. Keep the mentioned features in mind when you are reading through them. Many reviews, like the Vortex Strikefire 2 review will highlight important features of a scope and present the best all-rounder scope option to you.
Read more related articles here:
10 Best Tips for Buying Your First Hunting Bow
Step by Step Instructions to Load An Arrow In an Excalibur Crossbow
7 Points to Consider While Buying Crossbow Cases
5 Reasons why you should choose crossbow for hunting
The Most Effective Method to Choose The Right Sporting Crossbow For Your Archery Hobby
3 Surefire Tips To Enhance Your Performance With A Crossbow
Best 15 Methods to Help You Find The Hunting Crossbow