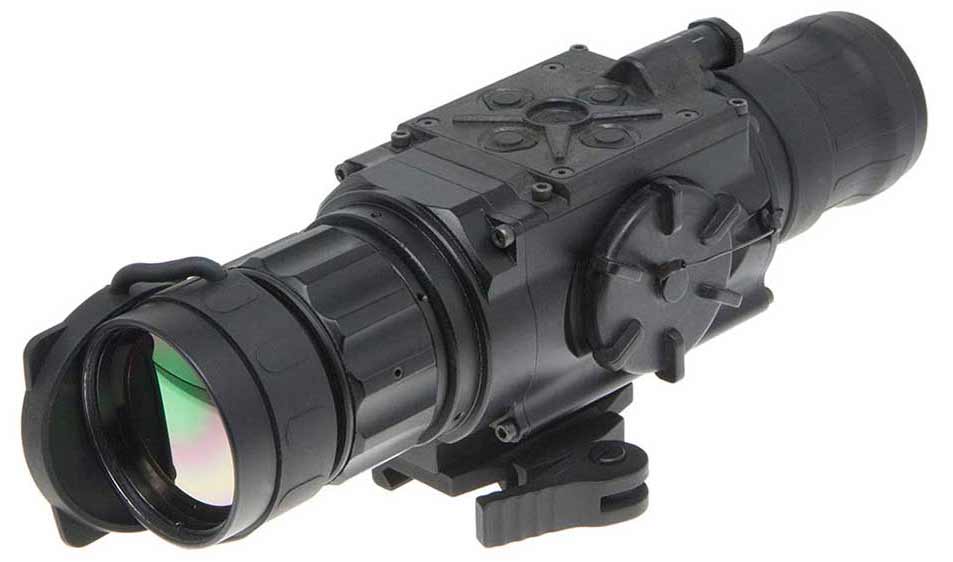 A thermal scope is an extraordinarily versatile tool as it enables the huntsman to shoot and hunt with precision, even at long-range not only during the day but also at night or in complete darkness.
Additionally, the fact that the best thermal imaging scopes are supremely compatible with a wide range of small, and lightweight firearms or heavier rifles also account for their versatility. So, if you're looking for a high-quality thermal scope that will serve you well as far as your hunting needs, and preferences are concerned, you'll have to choose a product, based on specific considerations.
The market is chock-a-block with countless brands, each claiming to be better than the rest which makes the task of selecting an appropriate product quite vexing and cumbersome. So, how do you separate the grain from the chaff, i.e., how to figure out which one is suitable for you? In this blog, we've underscored and highlighted the eight fundamental considerations you should take into account before you make a purchase decision.
[su_heading size="15″]8 Tips for Choosing the Best Thermal Scope for Hunting[/su_heading]
Basic Considerations
Materials

You should pay close attention to the material or materials from which the thermal imagery scope has been constructed, particularly the lens. Since the resolution or the quality of the images captured by the camera invariably depends upon the intensity of heat signals received from targeted objects, it is crucial that the lens material should've good heat conductivity. Hence, glass is never used for crafting thermal scopes' lens.

The material or element that is extensively used for fabricating lenses of thermal scopes is germanium. Germanium can be processed for imparting to it the intrinsic properties of glass, enabling the camera lens to reproduce perfect imageries of objects by conducting and capturing the maximum heat from those objects. Another material which is also used for manufacturing lenses, albeit less commonly, is Zinc Selenide.

back to menu ↑
Resolution
The degree of clarity and lucidness of the representations that you view through the lens of the thermal scope depends upon its resolution. The higher the resolution of the product, the better will be the image quality and vice versa.
To put it simply, if you opt for a thermal scope with a high-resolution rating, you'll be able to see images and illustrations that are distinctly clear and lifelike.
Moreover, a high-resolution thermal scope lets you zoom in on your target without sacrificing the overall image quality.
Check this video to better understand for how to choose a thermal scope for hunting:
back to menu ↑
Battery Life
The best thermal scopes are powered by a battery. The most popular brands are equipped with batteries that allow you to use the scope for 5- 6 hours at a stretch on a single charging while a select few can be used for even 8 hours continuously. Lithium-ion batteries are generally used in thermal scopes.
Some models have permanently embedded rechargeable batteries which are irreplaceable while others are equipped with disposable batteries.
back to menu ↑
Magnification and zoom
Magnification, as the term implies, is a feature that enables you to focus on your target object which is at a distance, and enlarges its imagery for clearer viewing. However, there are some glaring drawbacks associated with this factor that could adversely affect the image quality. For instance, the image resolution might decrease when you try to magnify the representation, resulting in its distortion or pixelation.
Choosing a product that features both optical and digital zoom functionalities lets you deal with this discrepancy somewhat. Optical zoom feature lets you broaden the illustration without considerably affecting its resolution. Digital zoom also widens the image, but the resolution takes a beating.
[su_heading size="15″]8 Tips for Choosing the Best Thermal Scope for Hunting[/su_heading]
back to menu ↑
Colour Modes
You can either go for a monochrome thermal scope or one with colour options. Monochrome heat maps represent and distinguish objects in varying shades of grey-the lighter or brighter silhouettes tend to be live objects or animals. A coloured heat map, on the other hand, puts on view the different objects in a specific surrounding, differentiating them based on their temperature (or heat signals), and according to them a particular colour.
If you wish to minimize misses while shooting at night or in the dark, then settle for the colour thermal scope, but you should be prepared to invest a fistful of dollars.
Weight/Portability
A thermal imaging scope loaded with a slew of features will be heavy. Conversely, a product having only the basic features with a fixed source of power will be less weighty. The type you choose will more or less dependent upon the nature of your hunting trips.
back to menu ↑
Crosshair Patterns
The crosshair pattern or reticle on the lens aids in focusing on the target with greater accuracy. You can select from thermal scopes with four crosshair lines or single-dot reticle. If you usually go hunting at night (when the thermal scope will be extensively used), choose a four-line reticle where the lines are thicker and finer.
back to menu ↑
Refresh Rate
The refresh rate is another factor that plays a significant role in improving the image quality and making it sharper. You'll find thermal scopes in the market having a refresh rate of 60 Hz or 30 Hz. If you're going to shift yourself while zooming in on fast moving targets, you should buy a scope with a 60Hz refresh rate.
Alternatively, a thermal scope having a 30Hz refresh rate will suffice for situations where your target slowly moving objects while you remain stationary.
Check this video for coyote hunting with thermal scope:
back to menu ↑
Conclusion
Eventually, when you embark on the process of picking and choosing a quality thermal scope out of 5-6 popular models, make sure you evaluate each based on the yardsticks enumerated above.
Continue read more related articles here:
What is the best crossbow scope on the market?