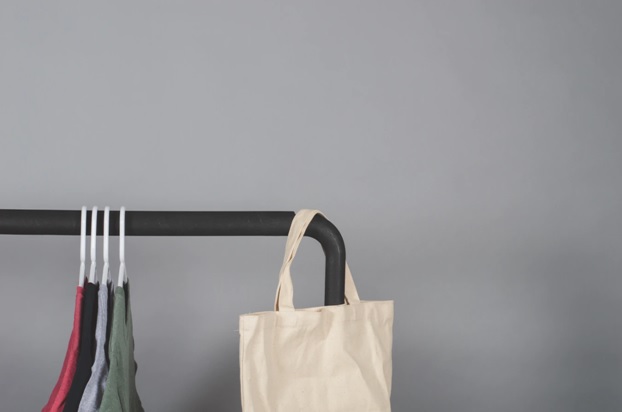 There always seems to be a new handbag craze going on. With each season comes new trends, and it is so easy to be overly susceptible to the ebbs and flows of the fashion industry but try to resist. Handbags and purses should be functional, stylish, and high quality. Fast fashion or cheaper purchases in order to keep up with trends are never really a good idea, they don't last long, and they have a poor impact on the environment. If you're in the market for a new bag, but you're a little muddled by the boundless amount of choice out there, you're in the right spot. These are the only types of bags you should consider purchasing, and why…
Tote
The tote bag is a classic that has had a huge comeback! Tote bags are most usually rectangular or square-shaped, without a zip or button closure, and they are traditionally made from canvas, cotton, or linen. A tote is an inexpensive, fun piece that you can carry absolutely anywhere, take yours to the gym, beach, work, and shops. The limitations of totes it that they don't close, which isn't great for safety, and they can be relatively informal. Find a fun, printed tote for all your weekend errands and activities.
back to menu ↑
Backpack
Backpacks are all things function. This is the best choice if you suffer from a bad back or if you like to have full mobility when you're on your commute or running around town. Backpacks used to be associated with school children or adventures, however, they've undergone a major stylistic renaissance over the past few years. You'll now find some seriously stylish, even designer, slick backpacks to take to work.
back to menu ↑
Satchel
A satchel is great for those who want to add a stylish statement to their outfits. This classic shape is also known as the messenger bag, it's an earthy and romantic style that we usually associate with universities or old-timey films. Opt for a modern, leather satchel for a perfectly polished, pulled-together look.
back to menu ↑
Pouch
Pouches and pencil cases are always, always handy. No matter how segmented or organized your bag might be, you'll still find random objects, keys, and all sorts floating around the bottom. Keep everything in check by using pencil cases and pouches to stash all your change, keys, toiletries, and chargers. You'll know where everything is at all times – no more manically rummaging through your bag to find your headphones! Buy your pouches in fun, colorful tones to add some personality to your accessories.
back to menu ↑
Clutch
A clutch bag is a women swear essential! Carrying a clutch to weddings, formals, dinners or nights out is a must, so try to find one that is going to blend well with your wardrobe. Go for a square, small leather shape in a classy neutral or deep black for the perfect addition to every evening outfit.
back to menu ↑
Travel
Obviously, you need to have your travel bags. Whether you like a soft, over-the-shoulder case or a pull-along style, it's essential. If you're looking to invest in a carry-on, be sure to check that it fits the standard size criteria, otherwise you'll find you won't get all that much use out of it.
back to menu ↑
Basket
Basket bags are charming, stylish, and great for doing your grocery shopping! Carry yours to the markets, on your dog walks, or to your weekend coffee dates for a touch of effortless fresh style.
These are some staple bags that you should feel super confident in investing in. Be sure to take your time and find something that's well-made, long-lasting, and in a style that you love.