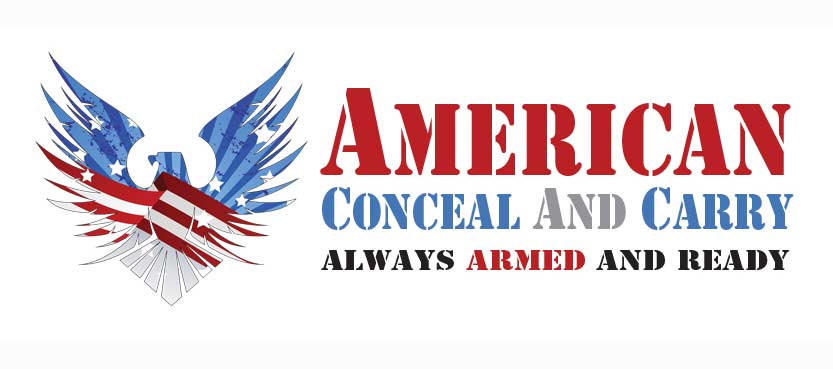 Attending a concealed carry class is important for two main reasons. First, it is a requirement in many states for people who wish to get a concealed and carry firearm permit. Secondly, attending these classes may also help you to improve your firearm handling skills and experience. Ultimately, you will be better in self-defense and safe every time you carry your weapon.
Over the last few years, Concealed Carry Classes have emerged in many parts of the US. Finding a class to enroll in should, therefore, be easy. But before diving into any class, take a look at the guide below. It will help you find the right classes and also make the most out of them.
What Is A Concealed Carry Class?
We live in a dangerous world these days. Having the power to defend yourself when you have to is therefore very important. Carrying a firearm for self-protection is considered one of the most empowering experiences.
But firearms are dangerous, especially if handled by people who have no experience or training on how they work. This is where a conceal carry class comes in. Most people get their very first introduction to firearm handling in these classes. Think of it as an introductory course on how to use a firearm safely.
However, it is important to note that Concealed Carry Classes are designed to be permitting courses as opposed to training ones. Handling a firearm requires more than just basic training. You still need additional advanced courses to help you master the weapon and how to use it. Even though you will get some basic info on this in Concealed Carry Classes, it is not considered enough. These classes are however important for anyone who wishes to apply for a concealed and carry permit.
back to menu ↑
What Do You Learn In Concealed Carry Classes?
There is so much to learn in a Concealed carry class. First, you will learn basic firearm handling skills including how to carry, load, and fire your weapon. Secondly, these classes will also teach you how to store your firearm at home.
Even though guns can be a lifesaver when it comes to self-defense, they can also be a source of deadly incidents if not handled properly. Learning how to safely store your gun away from children and other people unequipped to handle it is therefore very important.
It is also likely that you will learn basic self-defense in your class. We are talking about things like situational sell awareness, a technic that trains you to be always aware of your surroundings. You will also be introduced to conceal and carry laws in your state.
The classes may also give you elaborate guidance under which your firearm should be used and the legal implications should you find yourself in a position where you have shot someone. Other information like purchasing gun insurance and even buying a gun will also be provided in the training.
back to menu ↑
How To Find An Ideal Concealed Carry Class
Well, now that you have a clear understanding of the benefits you get from conceal and carry classes, the next logical step would be to find a reliable class. Well, here are a few tips that may help:
Conceal and carry laws are very different from one state to another. It is therefore important to take classes provided locally since they are tailored to the legal requirements in your state. Any conceal and carry class should be taken in the state where you intend to use the firearm. Besides, local classes are easier and convenient to attend.
The Experience of Instructors
If you are going to spend money on a concealed and carry class, then it's only fair to get the best out of it. This cannot be achieved if the instructors offering the course lack expertise and experience when it comes to firearms. Instructors must also be versed in the underlying conceal and carry laws. They must also have a clear understanding of self-defense and its best practices. In that case, before you enroll in any class, take the time to look at the instructors. What background do they have in firearms? How long have they offered these classes? Are they certified? These questions will help you pick out the best class.
Concealed Carry Classes are important, but it doesn't mean you have to leave everything to attend them. Most people enroll in these classes on a part-time basis. In that case, the scheduling must be flexible enough to ensure you can attend even as you go about your daily business. You may notice that some classes may offer personalized hours. This means that you can attend whenever you want. Even though they will cost more, they are very convenient.
Speaking of cost, well, you can't avoid it, can you? Although we don't often like to list fees as a consideration if you can't afford something you can't pay for it. The ultimate goal when it comes to Concealed Carry Classes is to get high-quality lessons with certified instructors. This may mean you have to spend a little extra, but it's okay. The last thing you want is to get substandard training just because you don't want to pay the asking price.
Finally, you may also want to consider how many hours of your day or week you will need for the classes. This will help you plan your schedule accordingly. Ideally, you want to pick classes that take as little time as possible. But do not compromise quality. Remember the most important thing is getting the right training. Sometimes this may take longer than expected but since these classes tend to be super short-term, it's a small sacrifice to make.
Concealed Carry Classes have become necessary for people who want to get an edge in self-defense. They are also required for people applying for concealed and carry permits in different states. Getting into the right classes is therefore very important. Well, the guide above should help you locate and enroll in a great course in your state.