Reliable Power Sources for Camping and Off-grid Survival
Whether you are a weekend camper or considering living off-grid, one of the most important items to have is reliable power. You obviously will not be able to rely upon the local utility company so you will need to explore all the possibilities to keep the electricity flowing. While there are many different options, you want to have something safe, sustainable, and easy to maintain. Being out in the wilderness does not mean that you must leave all your comforts behind – with these power systems you can be self-sufficient and ready for anything.
What do you need in a survival kit?
With advances in technology, there are great options for all kinds of budgets and prepping needs. Your overall choices of power sources include:
Solar – clean, sustainable, and easy to maintain
Wind – sustainable, clean, and dependable
Batteries – affordable, simple to install, and consistent
Battery Jump Starter Kit
Having a portable source of power is important when you are out camping or need it for your survival. A handheld jump starter kit can keep your vehicle running and supply 14,000 mAh of power to USB devices such as mobile phones, laptops, and other electronics. No more waiting for tow trucks in a remote area – you can simply start your own vehicle using this starter kit. A must for anyone who regularly enjoys the outdoors!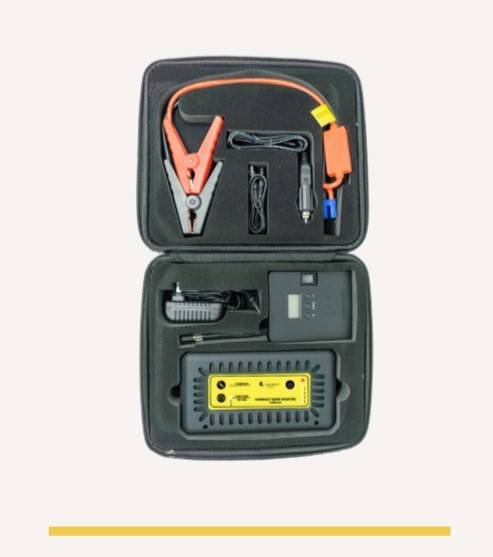 back to menu ↑
Solar Generator
If you are looking for sustainable power that you can rely upon in an emergency situation, a Lion Safari ME Solar Generator is the answer. With zero emissions of greenhouse gases, you can rest assured that it is environmentally safe. This solar generator is fast delivering up to 2000 W for 922 W hours and can recharge in under 90 minutes. It is expandable, easy to transport, can hold a charge for up to a year, and produces extraordinarily little noise. The Lion Safari ME is a solid choice for your primary power source for an extended camping trip or for off-grid living.
back to menu ↑
Wall Mounted Battery Banks
Be confident about your energy storage with the Iron Edison's Re-Volt Lithium Iron Phosphate Batteries. These battery banks easily outperform lead-acid batteries in terms of size, weight, life cycle, and discharge rates. They are maintenance-free and can be easily installed on new or existing solar systems. The life expectancy is forty years and up to 15 of these batteries can be added together for a comprehensive power storage solution.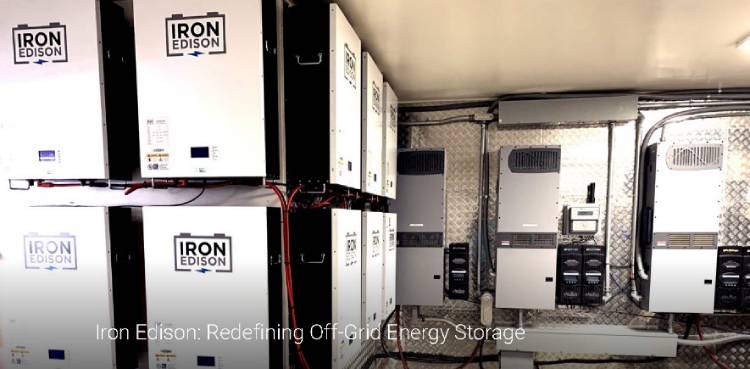 back to menu ↑
Portable Handheld Battery Backup and 110v Power Socket with USB Ports
Finding a reliable and portable power source can be challenging. Not so with the Lion Cub Go. Perfect for hikers and backpackers, it is lightweight, renewable, and does not require any maintenance. It can accommodate cameras, laptops, phones, lamps and so much more. The long-long lasting battery can last up to a year and provides a 110v power socket and two 5.34V USB ports.
Having reliable power in the wilderness is critical. Each one of these power sources have their own pros and cons, so assess your needs to determine which one is right for you. If you really want to be prepared, consider implementing one primary source of power with a backup system just in case.  Ambertracks Technology can bring you all these solutions and much more for the USA www.ambertracks.com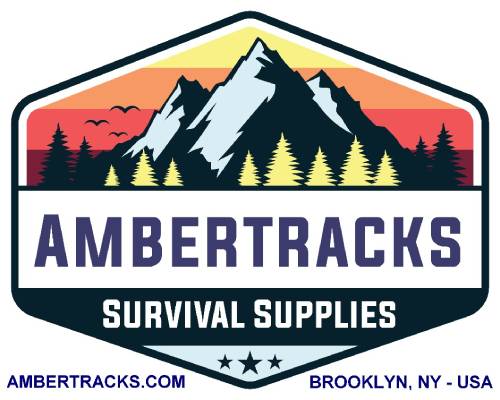 What do you need in a survival kit? How to make a survival kit? The answer depends on the circumstances. You may be looking for a special item or two to make your life easier in a survival situation. A first aid kit is an excellent choice and something every individual should have. Some people who travel like to bring along a portable one. Whatever you decide to buy, you want it to provide comfort and be light enough for you to carry when you are outdoors.
back to menu ↑
Flashlight
If you have ever been stranded on a remote island or in an urban area and had to improvise what do you need in a survival kit? One item that should definitely be included in every kit is a flashlight. Whether you have a canister of bottled water or just water in your tent, a flashlight will come in handy in many situations. While some people carry flashlights internally and use them as a signal flashlight when night falls, I prefer to carry a rechargeable battery-powered flashlight so that I can see for help even when the sun is no longer around.
The flashlight is the most important item here. You will probably spend much of your time in the dark, so having a reliable flashlight is very important. Look for batteries specifically designed for flashlights. Some brands that you can choose from include Rechargeable batteries such as those from rechargeable AA batteries, and there are also battery-powered flashlights available that may be more comfortable for your hands.
back to menu ↑
Specific items
A survival kit should contain items that are specific to a certain event. If you were planning on going into the woods to fish, you would want to include a large container of water, a knife, and some bait. Other items you may consider bringing with you include a can of oil, a compass, a mirror, a poncho, insect repellent, and a can opener.
Your first aid kit should also contain items to help you stay comfortable. There are waterproof matches and lighters that you can keep in your survival kit. Other items you might consider bringing along include rope, duct tape, tweezers, pins, screwdrivers, a hammer, and needle-nose pliers. Having these basic tools in your kit will make it easier for you to deal with what do you need in a survival kit that you get lost in the wilderness.
back to menu ↑
Dust mask
A whistle can also come in handy and can be used for trapping water and signaling for assistance. You may want to also carry a dust mask which will protect you from the hazards of small dust particles and from the heat of the fire.
back to menu ↑
Water and food storage
Many people forget about water and food storage. Water purification tablets are extremely useful and are something you should include in your kit. My first aid kit always has a water filter and a good supply of bottled water in it. Food supplies should also be stored in a dry kit; you can use tin cans or small water containers as your storage containers.
Some of the other items that make up a first aid kit are a hand crank, hand sanitizer, needle and thread, tweezers, needle and thread, scissors, tweezers, and a sterile needle. Your hand crank is an important item because you can keep it next to you at all times. Hand-cranked scissors can be attached to your keychain or your belt with the aid of a clasp. It is very easy to lose your tweezers, and therefore it is vital that you have one on you at all times. A hand crank is also useful for securing your flashlight when walking through dark areas and for cutting through thick vegetation.
back to menu ↑
Watertight food supply kit
A watertight food supply kit is essential in case you run out of food during a disaster. A watertight food supply kit should contain food that is preserved, canned, or dehydrated. Dried survival food has no flavor and is high in sugar, which can cause you to become hungry. You should also consider purchasing some non-perishable food supplies that are still just as good.
back to menu ↑
First aid kit
Another item in your first aid kit is a pair of rubber gloves. Rubber gloves are essential for handling bandages. They come in two different sizes and are available in black or white latex. There are also disposable rubber gloves available if you prefer to have less protection. Bandages are another type of medical supplies, you should consider purchasing. They come in either a black or white bandage, and they come with a Velcro closure so that they will not rip.
back to menu ↑
Supply of water
You should also have a supply of water. Water is essential for human survival and there are several types of water you can buy. One of the most popular choices for those who have a kit that contains water is a sealed water bottle with a water purification system inside. You should include at least one liter of water per person per day for at least three days.
If you happen to get lost in the wilderness, you won't have any water to drink, unless of course, you brought along a portable water purification system. A good first aid kit should include at least one extra bottle of water. It is a good idea to carry along some antibacterial water tablets in case you need to clean any standing water you find. Other items you might want to consider including bear pepper spray, insect repellent, and other similar products. It is also a good idea to carry a can or two of oil that you can easily grab and used to extinguish any fire that could develop in which you are camping.
back to menu ↑
Some medications
One other item that is often included in what do you need in a survival kit is some medications. Some medical supplies may not be included on your standard list of "what do you need in a survival kit" but there are certain situations where having a little survival medicine can mean the difference between life and death. A first aid kit will include a sufficient supply of painkillers such as Tylenol, and possibly enough antiseptic cream to help alleviate mild burns. Additional medications that you may want to consider taking include anti-seizure pills, anti-inflammatory cream, and even sleeping pills if necessary.
If you have a loved one that is in a critical condition such as respiratory failure, heart failure, diabetes, or hypothermia, you definitely want to include some rescue supplies in what do you need in a survival kit. An example of this might be some breathing machines such as those that can make artificial breaths. It is also important to include a supply of diabetic supplies such as meters and testing strips. Your rescue supplies should also include items that can be used to replace clothing and other items that you lose, such as blankets and water bottles.
back to menu ↑
Multi-vitamin tablet
The final item in your emergency preparedness supplies list should be some type of multi-vitamin tablet. Many people who survive disasters don't have the luxury of carrying around aspirin, a pain reliever, or a headache pill. These items are easily replaced, but you cannot replace a healthy body. You should always include vitamin tablets in your survival kit because they are your best source of what do you need in a survival kit.
Knowing what do you need in a survival kit doesn't mean you are going to have everything that you think you might need. It simply means that you need to have enough items to get by for at least two days without any outside help. Remember that no matter what situation you might find yourself, you need to have basic survival tools that are readily available in any local store. You can even borrow from your own house supplies. If you ever find yourself in an emergency with absolutely no way out, you will want to ensure you have prepared yourself with at least some basic rescue supplies.
If you find information that you can verify, please help improve this article. Or you can leave on the comment too.