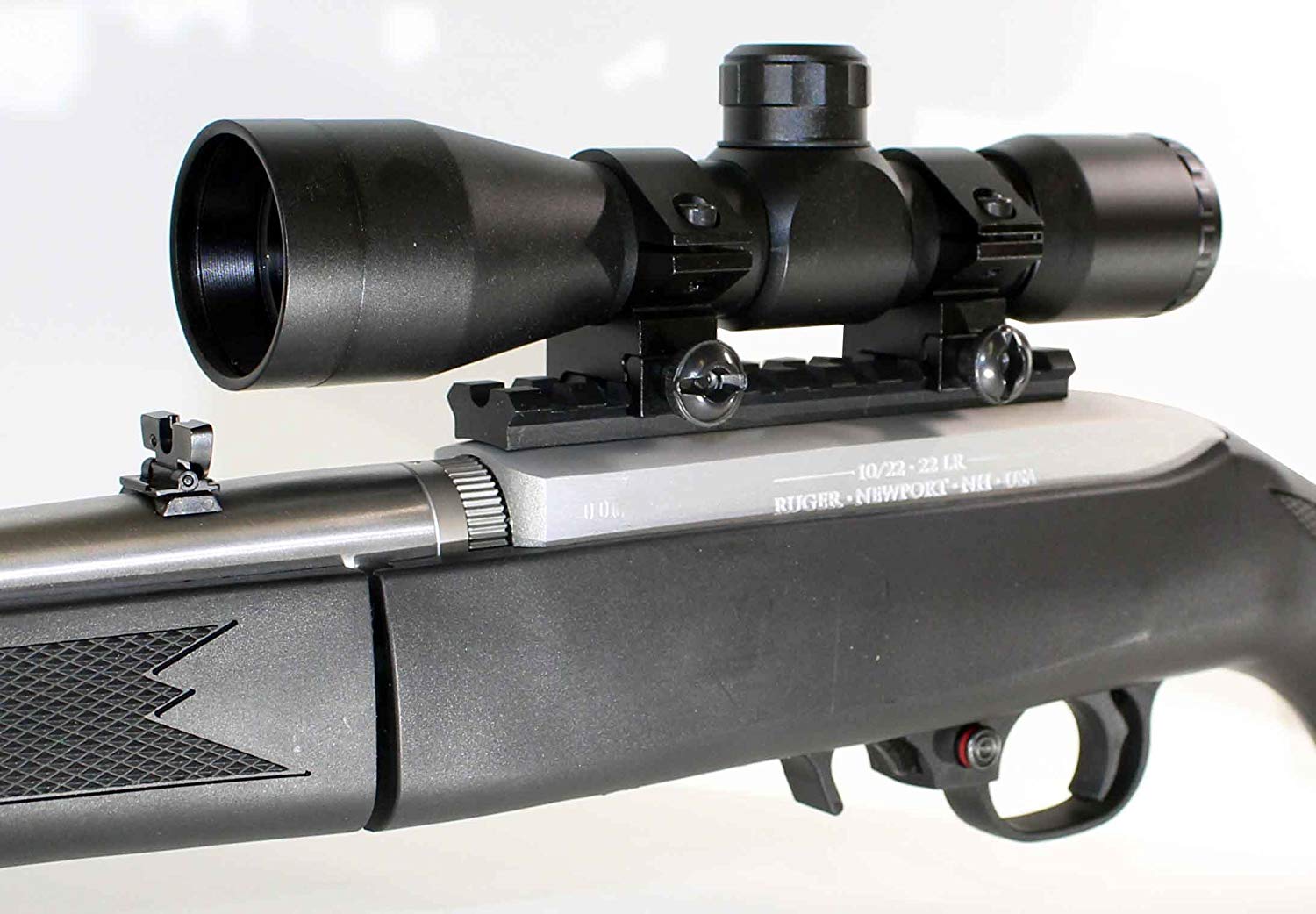 Do you like to go on hunting? If yes, then Ruger 10/22 is an ideal choice for you and your mates. This rifle is really popular in hunting for many years. Shooting enthusiasts who like to aim at the target and knock it down before your position and existence get detected. Ruger 10/22 is such a nice gun you should have for shooting.  Whether you are going on hunting or taking part in a shooting competition, Ruger 10/22 is definitely an ideal choice.  When you are packing your Ruger 10/22 rifle in your backpack, you definitely need a few good accessories that can improve your shooting skills, which is much needed for hunting. Red dot sights and scopes are the accessories one can add to improve the shooting abilities. What does scope? How to install a scope on a Ruger 10/22?
You can't only go for hunting and aiming, you can even defend yourself with a Ruger 10/22 rifle. Most of the people are unaware of scope as they never tried it. There are many hunters who like to go on hunting and shooting, stop going on wildlife safari as they never get their target. With the help of the scope, you can increase your long range shot.
Whenever you are after a target, you need to hide from the sight of your target, and for this, you need to aim from a long range. Aiming your target from a long distance is not an easy task for most of the hunters. Here, scopes prove really beneficial for all the hunters as they can easily aim at their target from a distance. Plus, you do not need to quit shooting just because you can't successfully aim at your target instead you can pick a suitable scope to achieve what you want.
How to Install a Scope on Ruger 10/22?
Now that you know what a scope is and why you need one, it is the time to know how to install a scope on a Ruger 10/20. There are many scopes in the market that are quite popular among the people who own or are planning to own a Ruger 10/22. The main thing you need to understand is that you have to install a scope on your Ruger 10/22, which is not a tough job to do. Once you attach it to your gun, you are ready to leave for your hunting trip.
The advantage of using a Ruger 10/22 rifle is that it has pre-installed screw holes that you can see on the tops of the upper receiver. These screw holes are there so that you can easily install a scope on your rifle. You have the option of either installing a scope rail mount on which you can attach a scope having the tactical scope rings or conventional mounts. The Ruger 10/22 target tactical model has a pre-installed rail mount.
The first step you need to take is to remove the four plug screws from the rifles' top with a small flat-head screwdriver. The next thing you need to do is to place the mount on the rifle and try to attach it using the included screws.
You need to separate the halves of the scope rings and try to place the scope in the rings. Do not completely tighten them. In case you are using tactical scope rings, you need to loosen the retention rings at the base, you have to spread the ring retention bracket and put the rings on to mount with the bracket on the sides of the mount. In the end, tighten the retention rings.
Once done, you just need the position your scope so that you can have enough eye relief and get to see a clear sight picture.  In this way, the crosshairs appear horizontal and vertical. If it's done, then stop tightening the rings.
With this simple way, you can successfully install a scope on your Ruger 10/22 rifle.
Conclusion
In this article, we discussed how to install a scope on a Ruger 10/22 rifle. There are many people who want to know the correct way to install a scope. This article is for all the people who want to learn the installing process of a scope.