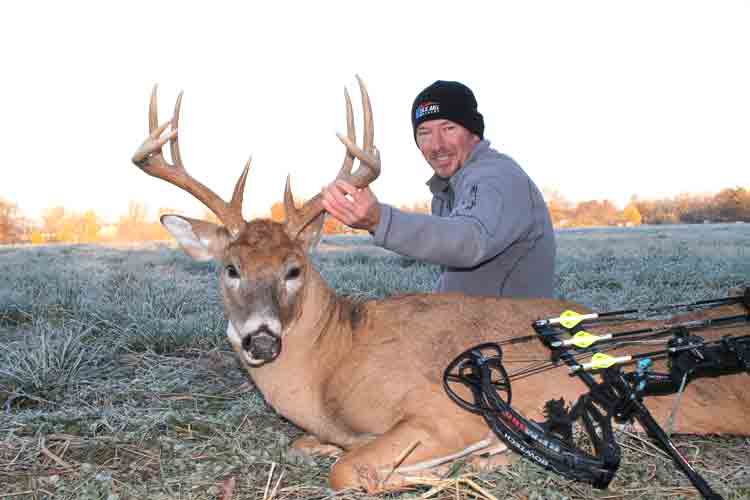 If you are a hunting enthusiast and are seeking to buy hunting land, there are several considerations you should keep in mind before investing your money on any land. Below are 7 pointers to help you identify prime hunting grounds.
Presence of Animal Travel Corridors
If you are familiar with animal movement patterns, you know that animals such as deer tend to make and follow travel corridors just like human beings and other mammals. Deer and other animals that are favored by hunters usually make a path on the route with the least resistance mostly next to waterways. You will most likely find deer travel corridors in areas with level terrain and crossing paths where the water level is lowest where there is a stream.
back to menu ↑
Presence of a Water Source
Animals need water to survive and thrive and as such, you should go for land that has sources of water such as ponds, creeks, springs, and streams. Waterbodies will attract many types of animals to your land.
back to menu ↑
Presence of Funnels
Funnels are naturally occurring places where different trails converge. Funnels typically form in areas where there are water sources on two sides of land, places with steep ground that limits the choice of movement or in an area with dense tree growth that opens up to a piece of land being used for agricultural purposes. In places with naturally occurring funnels, the deer population is usually high providing great hunting grounds.
back to menu ↑
Availability of Natural Food
On acquiring hunting land, you can always start food plots to attract deer. However, starting food plots requires a lot of work. It is better to go for land that has plenty of natural food sources such as honeysuckle plants, oak trees that produce acorns, greenbrier plants, and a lot of fodder. Deer and many other mammals love areas where such food is readily available. In fact, most animals prefer land that has plenty of natural food compared to food plots.
back to menu ↑
Availability of Food That Can Also Provide Great Bedding
Go for land that has dense patches of vegetation that will not only provide food for deer but also provide bedding areas. Dense vegetation usually provides great hiding areas or sanctuaries where deer can hide once they are disturbed during peak hunting seasons. If your land has dense patches of vegetation, ensure that you do not disturb these areas as they are important for a balanced eco-system in the hunting grounds.
back to menu ↑
Diverse Topography
Deer tend to favor areas where different terrain and topography merges. Ideally, you should find land that has different topography and varied species of flora. A land with the attributes listed above and areas where open spaces merge with patches of dense vegetation growth will attract a lot of deer to your property.
back to menu ↑
Proximity to Your Residence
Consider finding a small property that is close to your home as you will get to conveniently enjoy hunting expeditions as often as you would wish. Additionally, it is better to find a small property that has all the attributes discussed above as opposed to a large property without some of the highlighted attributes. Remember it is not the size of the land that matters but the quality of the hunting grounds.
There are hunting enthusiasts who have very successful hunting expeditions in the land that is as small as 12 acres or even less. Get everything you need for your hunting expeditions on Surplus Database. If you are looking for quality hunting grounds, an experienced property agent can identify a small plot with all the right attributes of a quality hunting ground? When buying hunting land, consider checking the ownership of surrounding plots to understand if you are acquiring a prime hunting ground. If your desired land is located in an urban area, first ascertain that there are no hunting restrictions imposed by the authorities before purchasing the land.