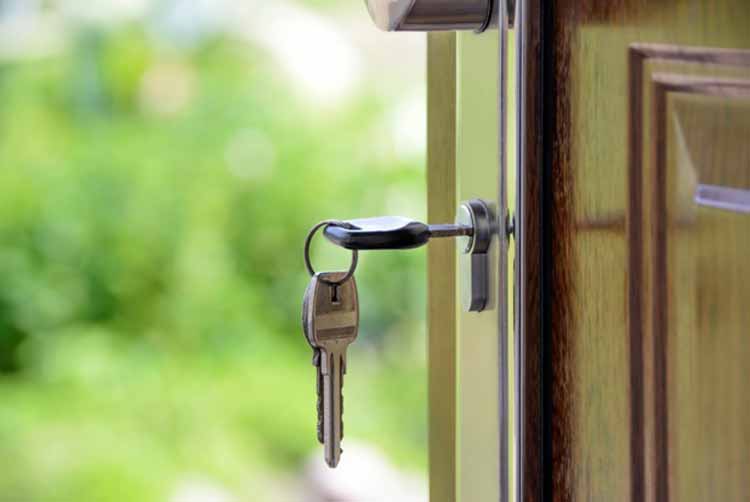 Every homeowner would always want to have a front gate not only to prevent outsiders from coming in the property easily but to add value and provide an elegant-looking house as well. That is the reason why you have to be very careful when you intend to create your entrance gate. Aside from the fact that it is a very challenging decision to make, the kind of portal you put in it means how the house will look in the future. You must, therefore, choose the right type of front gate for your yard.
In reality, there are a lot of gate ideas you can find and it's hard for you to decide which type of gate you want to use for your yard, but it's not a big deal if you are fully informed.
This article provides you the common factors that you need to take into account when planning a front gate, and to help you out in determining a perfect type of front gate to your yard.
Factor #1 BUDGET
While planning a front gate, your budget is the most important thing to consider. Since there are several styles of doors, each price range will of course also differ. Well, without spending too much money, you can still look for affordable gate ideas, as long as it will make you safer and more relaxed unless you want to have a fabulous kind of gate concept like the automated-type. Just follow your hearts' desire.
back to menu ↑
Factor #2 SECURITIES
The main purpose of having an entrance gate is to ensure safety and security in your property. It is the best line of defense against outsiders and trespassers. It could prevent them from easily entering your house's premises. You may consider adding other home security devices such as wireless alarms.
A wireless alarms are a modern type of security device for your homes, specially created to provide optimum security and protection around your property, which eliminates the hassle of the undesired cord or cable.
Also, there are the commonly used CCTVs, Enhanced Lock Systems, or guard-dogs, and etc. once your front pedestal is already built. These improve your environment's security level.
back to menu ↑
Factor #3 MATERIALS
The best type of material for your entrance door is those that incorporate in the design of your fence or wall. However, if you want to make another option other than your fence's design, it's still a good idea for as long as it fits your satisfaction and comfort.
These are the common materials for entrance gates:
Stained hard-wood panels- These gates are made from a variety of wood species, hardwood panels are used in the entrance gate when stained.
Iron with metal sheets- It is an iron frame covered with metal sheets.
Steel and metal bars- steel bars cut into pieces and designed carefully to form a gate
Mesh wires- mesh wires can be fitted to either a metal or wooden-framings
Complex and sturdy bamboo-type- it is a primitive-looking and elegant entrance gate mostly in farmhouses—can also complement with hedges.
back to menu ↑
Factor #4 SIZE & DIMENSION
Bear in mind that when you set up an entrance gate, you have to take into account the size that will make it convenient to maneuver, whether you want a wide gate or a smaller gate. It is important to keep in mind that a lot of space is needed to open the gate. What counts is that it is easier to handle in the opening and closing cycle and is well fastened to your posts and installed with a durable fitting mechanism. Also, you probably like to have the correct gate-size that will not cover the inside views if you want to maintain an elegant-looking scene for your front yard.
back to menu ↑
Factor #5 STYLE & DESIGN
The fact that hundreds of door ideas are likely to be found today on the internet is somewhat confusing. Yet, for a beginner, the key style must only be chosen regardless of the designs. It may be a sliding type, the wide-open type, and the center-break or two-winged type. Afterward, if you have already decided what form of gate, you can easily picture out the perfect design that satisfies your need.
back to menu ↑
Factor #6 ACCESSIBILITY
Establishing the exact installation to where your main gate must be situated is the next big thing. Position your main entrance at the right location, for you to be able to secure easy access for your car and visiting friends.
back to menu ↑
Factor #7 MAINTENANCE
If the gate does not work correctly, the function it was designed for is not performing well, especially, if the gate is controlled automatically or electrically. The engine is also damaged or misused, in addition to these issues. Problems like accidentally pushing a car to the door and other incidents will require a repair specialist. It is, therefore, necessary to regularly check and maintain your door and all associated components.
On the other hand, has built a manual-operated type of the main gate is much simpler to take care. Frequent checking of its components and parts is the only requirement.
back to menu ↑
Final insights:
The main gate is the focal point of entry for the intruders. It's a smart idea that you have to consider the issues when choosing a gate that impacts their efficiency to serve their role at your best. The type of gate you have built for your home will always compromise your security concerns. When preparing a platform, make sure you follow the complete elements as the result of your productivity will always be affected.
Then, of course, choose a front front-gate that, in your mind, it is the sort of gate that you require in your house, whether it is a manual or a sophisticated gate, for as long as you believe it suits your needs.
It is a long-term investment that requires careful consideration. Consult a friend with a home improvement background or a house designer/architect if possible, to help you select the best style of the main entrance to your home.