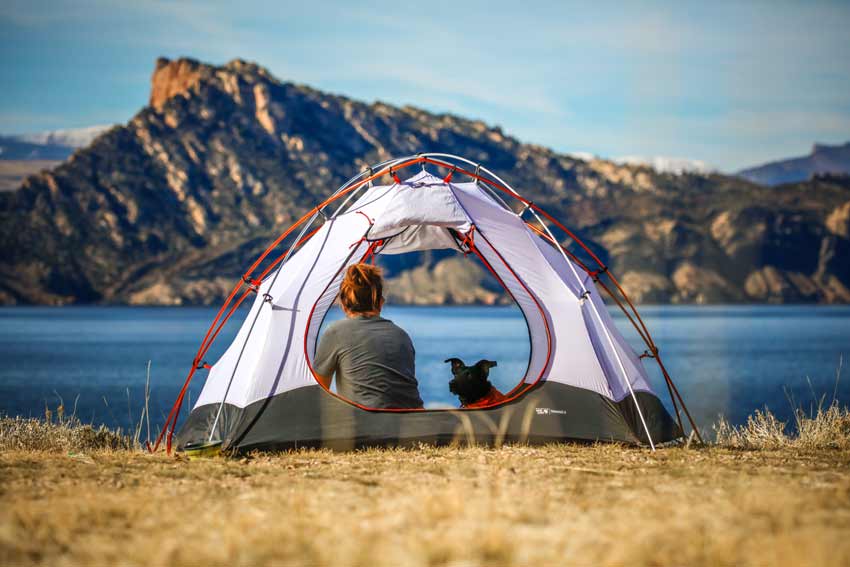 Looking for the Best Place Camping Spots Near Me in NSW? Camping is the best way to connect with your surroundings and really switch off from the hectic buzz of the world around you. New South Wales has an incredible offering of camping locations, whatever breed of outdoor explorer you are, chances are, you'll find the right spot for you.
Whether you're on the hunt for serene coastal getaways, adventure-filled bush walks, or thorough exploration of a National Park, New South Wales is the state for amazing camping trips. With so much choice on offer, it can become a little difficult to decipher where's actually best for you and your camping clan.
If you're looking at making a good choice to head into NSW to experience all the state has to offer, but you're not quite sure where to start, consult this guide on finding the right spot for you:
What type of camper are you?
Camping can easily be absorbed into one blanketed term that's usually summarized as pitching up a tent and watching the world go by. However, those who've ventured out and experienced the outdoors know that camping is, actually, an incredibly varied activity.
So the first question to ask yourself is what kind of camper am I? Do you love the water? Chances are, the beach is the perfect spot for you. Are you a rock climbing, bush walking adventurer? Head to the National Parks! Maybe you love a bit of everything, or you're more of an offloading type of explorer? Decide on what you want to be doing the most, and make your location choice from there.
back to menu ↑
Who are you bringing along with you?
As with most trips, the decisions are probably not a one-person operation. If you're a solo traveler, then lucky you, you can pick your perfect spot all on your own! If you're bringing along your buddies or the whole family is joining in the fun, you'll need to factor in a couple of variants.
For little ones, a location that's family-friendly is essential. This type of ground will attract other families and therefore, it's a great chance for your kids to make some new friends whilst the adults have some well-earned chill out time. If you're going on a social trip with your friends, look for areas that have a few fun activities, maybe some surfing or a public cooking area. This will kick up the sociability of your trip and will maximize the fun you'll be having.
back to menu ↑
Consider your kit
This decision will also depend on the kind of gear that you have. This is because different sports have different utilities, space capacity, camping tables and chairs, and rules, which you need to consider. If you've got an idealized image of barbecuing next to the coastline whilst the sun sets for the day, you're going to need to find a location that has public cooking facilities!
Creeped out at the notion of no shower? You can absolutely find locations that have showers, toilets, and rest facilities to help you to feel a little more domesticated. By giving some thought to what your camping gear can offer you, you'll be able to make a better decision.
back to menu ↑
Invest in adventure
If you have a trailer you'll have slightly more freedom for offloading or covering more ground. Remember that by investing in a camper, you will really open up your options regarding locations and movement! Sometimes you don't want to hit just one place, with a camper you'll have the freedom to roam where you please when you feel like it.
Hitch your trailer up to your car and get ready to experience everything that New South Wales has to offer. You'll be able to follow along with groups that you've met, or get a feel for all the different variations of outdoor adventure all in one trip.
back to menu ↑
Research your spot or camping spots near me!
When it comes to actually choose the precise location that you'll be setting up in, you'll need to do a little research. There's a tonne of options online and in print for suggestions and inspirational ideas that will lead you to the perfect place.
Look for compiled lists, personal suggestions, and maybe even consult your inner circle! Ask around for location recommendations, or you could consider heading to a local camping or trailer show, these will be packed full of enthusiasts, seasoned campers, and professionals who will be full of tips, tricks, and advice.
Sometimes, the pros really do know best, this best camping spots NSW guide will lead you to some of the most pristine, incredible locations for you to experience all over the state!
NSW really does have some of the best camping spots in Australia! By asking yourself a few essential questions, securing the right gear, and with a little of research, you can feel confident that you're going to end up in the perfect place for you.
If you like this article about the Best Place Camping Spots Near Me in NSW, feel free to leave any comment here!