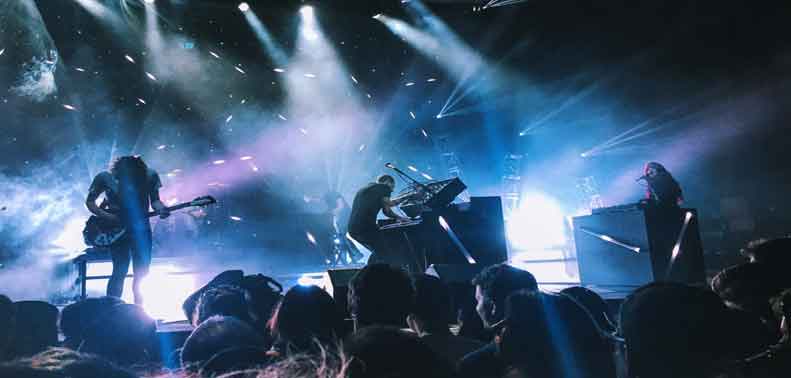 May be you can say: I'm already too old. I don't have time to practice. My goals aren't realistic.
Have you ever told yourself things like this? If so, you'd be amazed how much company you have. Far too many people turn their backs on musical dreams because they think it's not possible to chart a course from where they are to where they want to be. One of the most common excuses we give ourselves is that it's just too late in our lives to start on a musical career.
This sort of thinking is a textbook example of defeating yourself before you even start to fight. As the old saying goes, "The man who says he can and the man who says he can't are both right." When you tell yourself you can't do what you want to do, you're stacking the odds against yourself. It's not a lack of time or skill that's holding you back; it's the fact you've already decided that your goals are unreachable.
Here are some empowering truths to consider: Life is long. You have endless opportunities to pursue your passions. Your dreams don't have expiration dates. Until they put you in the ground, it's not too late to get started.
This is an excellent time to talk again about Barb Bechler, one of the Studio Pros artists we've featured in the past. Barb completed a full career in real estate and retired without ever having played music professionally. After learning the ropes with Apple's Garage Band and then partnering with the Studio Pros experts, she suddenly found herself winning awards for her songwriting talents. It didn't happen overnight, and it didn't come without a lot of hard work on Barb's part. But it happened, and Barb Bechler's the one who made it happen.
That's just one real-world example of someone making their musical dreams come true. There's no minimum amount of experience or maximum age. Just think: Literally every one of your musical idols was, at some point, a complete novice. You don't need training and professional experience to get started, either; tons of successful musicians drifted into the industry after working (quite skillfully, in many cases) in other fields. There are also plenty of musicians who didn't hit it big until they were older. Contrary to what you might tell yourself, the music industry isn't an exclusive club for teenagers. Just consider these facts:
* Kid Rock didn't have a national hit until the age of 28.
* The Goo Goo Dolls played together as a band for nearly 10 years before they had a significant hit.
* Carlos Santana had a decades-long career with plenty of highs. But his biggest commercial success happened when he was 52.
* Bonnie Rait recorded 10 albums and passed the age of 40 before hitting her real peak.
* Sheryl Crow's first big single came when she was 32 years old, and the hottest part of her career was when she was in her 40s.
* While their career was long and significant, Aerosmith had to wait almost 30 years before they posted a #1 hit.
Stop telling yourself that it's too late for music. You can do more than you think, more than you can even imagine. Get started today with this service. Start making plans for that album today. You never know how far it could go.