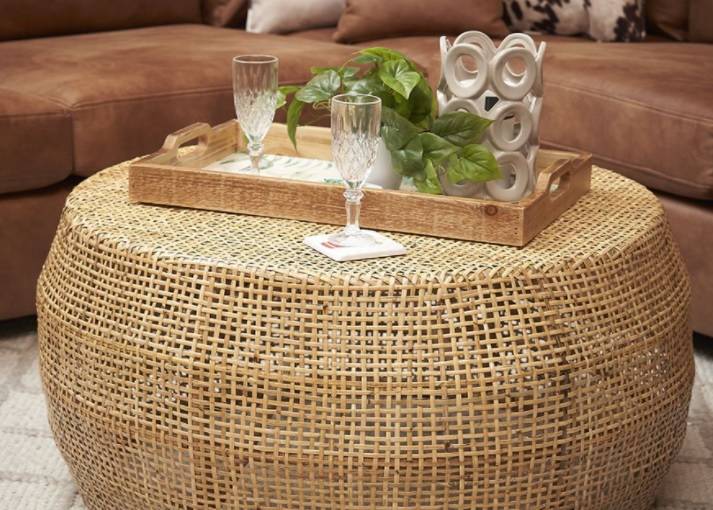 One of the most important aspects of home management knows how to organise the living room to meet the desired taste. And to make a living room or a family room captivating, you cannot overlook the essence of having the coffee table in the living room. Once you have finally found the perfect coffee table, all you need to do is give it the right mix of decoration you might have been longing for. Oh yes! It is normal for you to feel overwhelmed when setting your table, but styling a coffee table is not a big deal.
The solution to placing the coffee table is not far-fetched. To kickstart your arrangement process, you can emulate some aesthetic styles. You only need to focus on what suits your style; it does not matter whether you have a definitive collection of items. To kickstart your arrangement process, you can emulate some aesthetic styles.
How to Style a Coffee Table for All Shapes
Displaying of flowers
Having fresh flowers on your coffee table goes a long way in making your space beautiful. You can opt-in for a bouquet each week to make it look consistent. Also, your creativity can become obvious if you can choose an artful vase to blend the glamour the flower gives.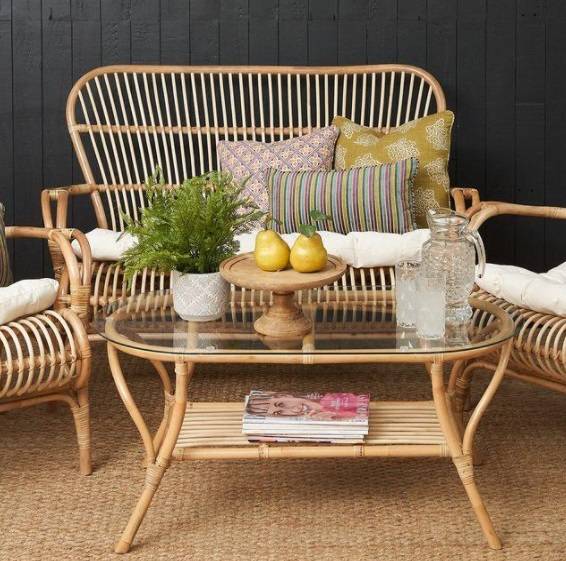 Source Image: 1825 Interiors
back to menu ↑
Make it balanced.
You can create an eye-catching mix and match display to feature in your arrangement. You can also get a sculpture turned into a planter and make it look classic, with some greenery blended on the coffee table. With that, you will reach an impeccable style you might have been imagining. On the other hand, you can also get a bowl made of porcelain enamel and balance it with a wooden chain. With that, you will reach an impeccable style you might have been imagining.
back to menu ↑
Present an open book
Another aesthetic but simple thing to note while making your coffee table is to flip an open book. By doing so, you are not only giving a welcoming impression to your guest; you are encouraging your guest to take a look. Meanwhile, it is better to open your favourite page of the book; this will keep them interested in sharing what you enjoyed in the book. With that, you have not only been invited to have coffee with them, but you have shared a tiny part of yourself with them. 
More so, you must take cognisance of the books you are presenting on your table. You must make sure your books are well-themed with educating and relatable titles.  
back to menu ↑
Utilise the height
To have a coffee table with various looks, you can use two vessels that are very high to give multiple dimensions. While utilising the height, ensure to give it a satisfactory vibe to complement your vibes. You must also make it calm and soothing. By making your vessels and other tall objects attract people's attention, you make your table exclusive and more special.
back to menu ↑
Think about all Angles
While planning to give your coffee the exquisite appearance that you deserve, you must not leave any stone unturned as far as the angles are concerned. You must ensure that you do not forget that all your caveats and other pieces must not face the same direction. However, the books on the table may face the same direction you need to stick to balance by diversifying your organisation.
back to menu ↑
Don't forget the underneath
While you are more concerned about how the top of the table will be, you must not ignore the underneath of the table. Although under the table might be less conspicuous, you should not forget that it can function as storage or shelf where you can keep things. Therefore, you must give it a neat and simple decoration to give your coffee table some undiluted attraction.