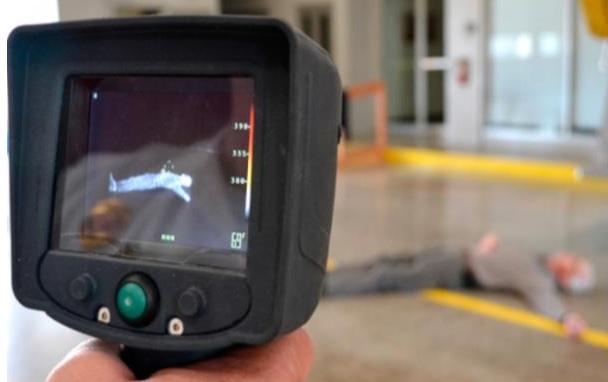 Why Do Firefighters Use Thermal Imaging Cameras?
The thermal imaging camera is a great invention of the latest technology. This simple, handy camera can protect your house and workstation just by capturing images. You can detect improper insulation, electrical hazard, leaks, moisture, radiation, and many more through this camera. This useful camera can work effectively in any environment like dark, smoke, fog, and haze.
It is a great device for any convenient inspection. A thermal imaging camera can easily find out those dangers that our naked eyes can't. Homeowners, institutions, medical organizations, and industries have been using this device for years. But why do firefighters use thermal imaging cameras? This article will help you to get this answer.
Why Do Firefighters Use Thermal Imaging Cameras?
Why Do Firefighters Use Thermal Imaging Cameras?
While fighting against fire, the firefighters need to perform very cautiously. A small mistake can injure them badly. Due to blowing black smoke, it is very easy
for firefighters to lose their path. Thus, they use the best thermal imaging camera for firefighting to see through smoke and fire. Also, for locating the hot spot and victims, this camera does a great job.
This camera can provide the most comprehensive inside, outside, and above the fire view. Firefighters can see the whole scene from multiple viewpoints that will help them to make a better decision. There are some other reasons for, Why do firefighters use thermal imaging cameras?
● The thermal imaging camera helps them by enhancing the view with ultra-sharp details. It clears the way for easier orientation.
● It can detect extreme heat energy through smoke or dust.
● In the case of a motor vehicle crash, it can help to find the victim's location quickly.
● To preventing further accidents, this camera is used to detect any fuel spillage.
● Firefighters use it for rescue operations and search missions to get wider viewing angles and images displayed.
● For any deep surveillance mission, they use this thermal imaging camera.
● To evaluate any dangerous liquids leaking, and check the variation of temperature they keep this camera with them.
● It will help them to have a complete view of total darkness.
back to menu ↑
How Firefighters Use the Thermal Imaging Camera?
Firefighters use this camera in various tasks. To understand how they use them in different tasks, follow the below points.
back to menu ↑
Fire Cases
Most of the thermal cameras come with infrared technology. This technology helps to transform the heat into visible images. In case of any fire incident, it detects the various heat signatures. To get the actual heat source they just need to focus the camera on the burning building wall or door. After that, it will provide a clear visible image to avoid any confusion. They can set the defective barrier by measuring the fire spot from this device.
back to menu ↑
Hazmat Responses
Firefighters find this camera very valuable when conducting operations for a hazardous material incident. It enables the firefighters to see the exact location of any liquid product that fell on the ground. It can show the remaining amount of material when any hazardous material leaks from the vessel or container. Thus, they can determine the differential temperature between the vacant space and the remaining products. It can also find out if any product acts unstable or breaking down within the vessel or container.
back to menu ↑
Motor Vehicle Crashes
Thermal imaging cameras can create a safe working scene at night. It allows firefighters to respond quickly to handle motor vehicle crashes. Firstly, this camera identifies the hazards by a quick sweep of the spot. Secondly, it can find out any missing person very swiftly. Lastly, firefighters can detect the magnitude and scope of motor vehicle crashes. Moreover, it will keep track of personnel when low-visibility or darkness on the scene.
back to menu ↑
Size Up
Firefighters consider thermal imaging cameras to observe the fire building from the exterior. Thus, it can easily identify the fire location, hot spot, and the fire progress. Such accuracy of information prevents the firefighters from being overrun. The thermal imaging camera can size up the fire from aloft and the ground as well.
back to menu ↑
Overhaul
During overhaul or smoke investigations on the fire ground, this camera works effectively. It identifies the overheating light ballasts, hot spots in walls, and other electrical wiring or equipment. To ensure complete fire extinguishment, this information can help the firefighters. Also, it can prevent the extent of additional damage to ceilings, walls, and floors.
A general sweep with the thermal imaging camera of a fire building can quickly reveal the fire spot. As a result, it allows the firefighters for a more effective initial attack.
back to menu ↑
Steps for Buying the Right Thermal Imaging Camera
While purchasing TIC, some key considerations can offer you a great product with the best value and long-term service.
back to menu ↑
Resolutions
Go for the higher resolution cameras to create sharper thermal images. Higher-resolution thermal imaging can lead to better fire ground decisions by providing effective display images.
back to menu ↑
Accurate and Repeatable Results
Search for a thermal camera that can meet or exceeds 3.6°F accuracy. It should also come with in-camera tools so that it can enter both reflected temperature value and emissivity.
File Format Consider a thermal imaging camera with MPEG 4 video that allows you to stream via USB to computers or other devices. It allows the commander to see the operating conditions of the interior crews during training activities.
back to menu ↑
Ergonomic Features
Accurately check if your camera has dedicated buttons or direct access menus. These buttons and menus make the camera easier to handle or operate. Another advanced feature is the touch screen to access features and functions quickly.
back to menu ↑
Conclusion
These small, lightweight, and cost-effective thermal imaging cameras are easily accessible. On the fire ground, they have proven their worth many times. Firefighters use these cameras in several operations to make their work effective and safe.
Firefighters find it very effective to minimize injuries or fatalities during any operation. It helps them to make a better judgment at the fire ground with their advanced features. These are the reasons Why do firefighters use thermal imaging cameras?
Resource:
● https://thermalimagedevice.com/best-thermal-imaging-camera-for-firefighting/
● Why every firefighter needs a thermal imaging camera