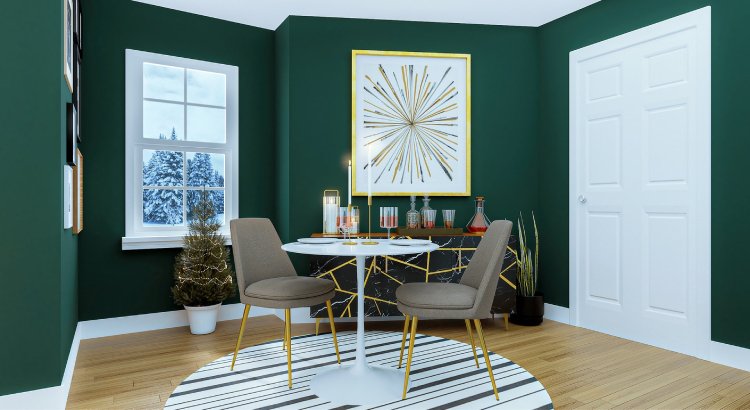 Family life is busy and making time to give the house a fresh new look can be challenging to achieve without major upheaval. Yet, with a bit of planning and cleverness, there are plenty of decorating ideas to give the family home a contemporary look with minimal time. After all, small changes can be as effective as significant ones when looking for a refresh. For up-to-date, contemporary ideas that you can implement today with minimal time requirements, read on.
Contemporary Decorating Ideas For Busy Families
Storage
It's so easy for a family home to become cluttered and lived-in looking, especially when there are young children. Toys and gadgets get left out, then not put away in the rush to get to activities or see friends. Investing in a few funky storage solutions helps keep the clutter under control while adding a creative look to rooms. For a small child's room, use animal-shaped baskets or add color to a shelving unit in the den.
back to menu ↑
Wall Mural
Forget clearing a room, then spending days applying paint and waiting for it to dry, only for it to be marked within weeks. If you've always liked the idea of a tropical vista in the living room or something personalized in the bathroom but aren't great with the paint, the perfect solution exists. Vinyl wall murals are ideal for family homes as they are not only fully customizable but also easy to keep clean. This robustness is perfect as they look great well beyond when kids and pets would have marked painted walls into dinginess.
back to menu ↑
Rugs
Replacing carpeting is time-consuming and expensive, but rugs are a fantastic option for bringing new life to floors quickly and relatively cheaply. Suitable for laying on the existing carpet or hard floors, a rug adds warmth and comfort to a room while changing the look. Rugs come in many shapes and sizes, meaning there's a rug for every room and person. They're excellent in children's rooms, as they're a cost-effective way of updating the look as the child grows and matures.
back to menu ↑
Geometric Shape
Geometric shapes, tying in with scandi decor, have been having a minute for a few years now and remain as on point as ever. A terrific way to add bold shapes and vibrant life to a room is by hanging a honeycomb shelf and placing small plants within each. Another way to introduce geometrics is with 3D planters, bringing life and movement into a room.
back to menu ↑
Mirrors
Mirrors never go out of style, and for a good reason, they're effortless and dramatic additions to home decor. As the sun moves through the sky and lights come on in the evening, mirrors bring a feeling of movement to any room they're in as well. Place a mirror with a modern frame in the family room to bring light and a sense of space that all the family will enjoy.
A busy family need not inconvenience themselves by updating the home decor, as there are many ways to make changes effortlessly. From vinyl wall murals and exciting storage solutions to making use of mirrors, the whole family can enjoy living in a contemporary home.