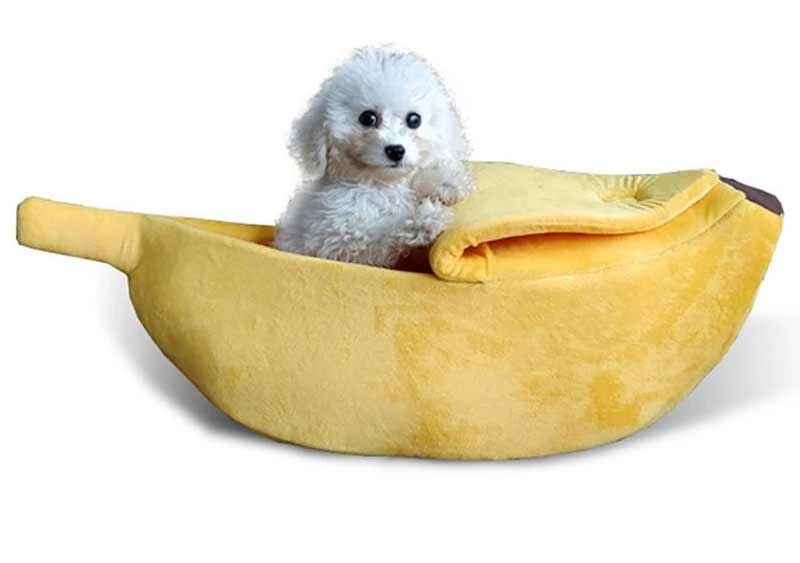 As Sigmund Freud said, "Time spent with cats is never wasted," and choosing a cat bed is no exception.
If your cats are like most cats they are going to let you know that you have made a mistake with the bed that you have chosen for them pretty quickly. The degree of disdain will match the magnitude of the error you have made. They may choose to ignore it, to tear it up, use it as a litter box, and if you have tried to trick them with a bag of catnip in the liner they may dig that out and still turn their nose up at the cat bed.
If you do well your cat will defend that cat bed with all the ferocity it can muster when it is not snuggled up in it.
Material
The material that you choose for your cat bed is serving two purposes mainly – both of them practical.
Of course, you don't want an ugly cat bed. Your cat is beautiful, and you have a lot of nice accouterments to make your cat look really cute, so having a bed that detracts from that is not going to work.
But, you really have to make sure that the cat bed is made of something that is durable, because it may need a lot of washing, as cats can get fleas, are known to cough up fur balls, and may occasionally treat it like a litter box even if they like it. General wear and tear are also going to affect the look of the cat bed, so being able to wash it is important.
The other thing is it needs to be warm and comfortable. Cats like blankets in general, and they like warm places. As a side note, if you ever lose your cat inside your house, search all the warm comfortable places, and you are likely to find your cat.
If you have chosen something smaller it really does need to be washable. Anything that is not washable, and does not have a removable cover, you may have to make peace with the fact that it is going to have to be periodically replaced, or at least regularly vacuumed.
back to menu ↑
Size Of The Cat Bed
While it is true that cats have a special ability to be able to pour themselves into any size of the container, this is not why you are getting your cat a cat bed – to experiment with your cat's ability to fit into tiny places.
Most cat products will give you some indication of whether they are designed for young cats or older cats, and they also tell you whether the product is meant for a large, small, or medium cat. This is usually enough to be able to get a rough idea of whether you are looking at the right product, but you may already know that you have a small breed or a cat that is carrying a little more weight than other cats or is a large cat.
You should measure your cat, and you should add a few inches so that it is a comfortable space. Consulting your cat is going to come when you get home, and in the same way that when you bring a cat newly into a home, you have to introduce your cat to the bed and let it get used to it.
It is going to be a process too, with some cats. Not every cat is going to care, and you may hit the bullseye first time. But you may have to try more than one bed.
Is your cat small, or is it old, and does it perhaps have mobility issues? You are going to have to look at what height the sides of the bed are. PetClever carries cat beds here in different sizes and styles.
back to menu ↑
Simple Or Complex
Cats get bored easily, and if you aren't there to play with them as much as needed, then it is upon you to make sure that they have a source of entertainment. One thing you are going to know, or learn very fast – is that if you don't do this, your cats are going to turn something into a game, whether that involves running harem-scream around the house, or knocking things off your shelves.
Of course, you can have this as an entirely separate project, where you buy them all the toys. There is a lot to choose from.
But why not kill two birds with one stone, and get them somewhere they can sleep, and when they wake up they can use it as a scratching post and play with the cat toy hanging off it, or climb? If you have more than one cat it can actually be a great solution to where to put the beds, because you can get a cat tree with multiple beds.
Sometimes having more than one option – scattered beds and a cat tree can be great. Of course, you may have one cat and only need one option. Cats sleep a lot, are very communal, and they like to be close to their owners, so you may have cat beds for different rooms.
There are prime spots in the house where the cats are going to like to hang out most, and a cat tree of some kind can allow for all your cats to all hangout and get the great view and the benefits of the sunshine. It can make for a very peaceful life.
back to menu ↑
Conclusion
There are some wonderful beds to choose from, and they really do run the gamut from the simple circular beds where the cat can just curl up, through cave beds for cats that like shelter, and a multitude of cat trees.
If you have had your cat from a long time you will have observed what their sleeping habits are, and the kind of space that they gravitate to, so it is going to be a little easier to know what kind of bed they are going to like. Charles Dickens said: "What greater gift than the love of a cat?" and with a perfect cat bed, you may earn some of that.
With a new cat, it is definitely going to be a little of trial and error. Cats definitely let you know what they are thinking. If the bed never gets used it is wrong; if it gets trashed it is wrong; if the cat never wants to leave it you did right. There really is an element of Goldilocks to most cats, but you love your cat, and you want it to be happy, so you should go with your checklist, and be prepared to change it up if your fur baby is not happy.