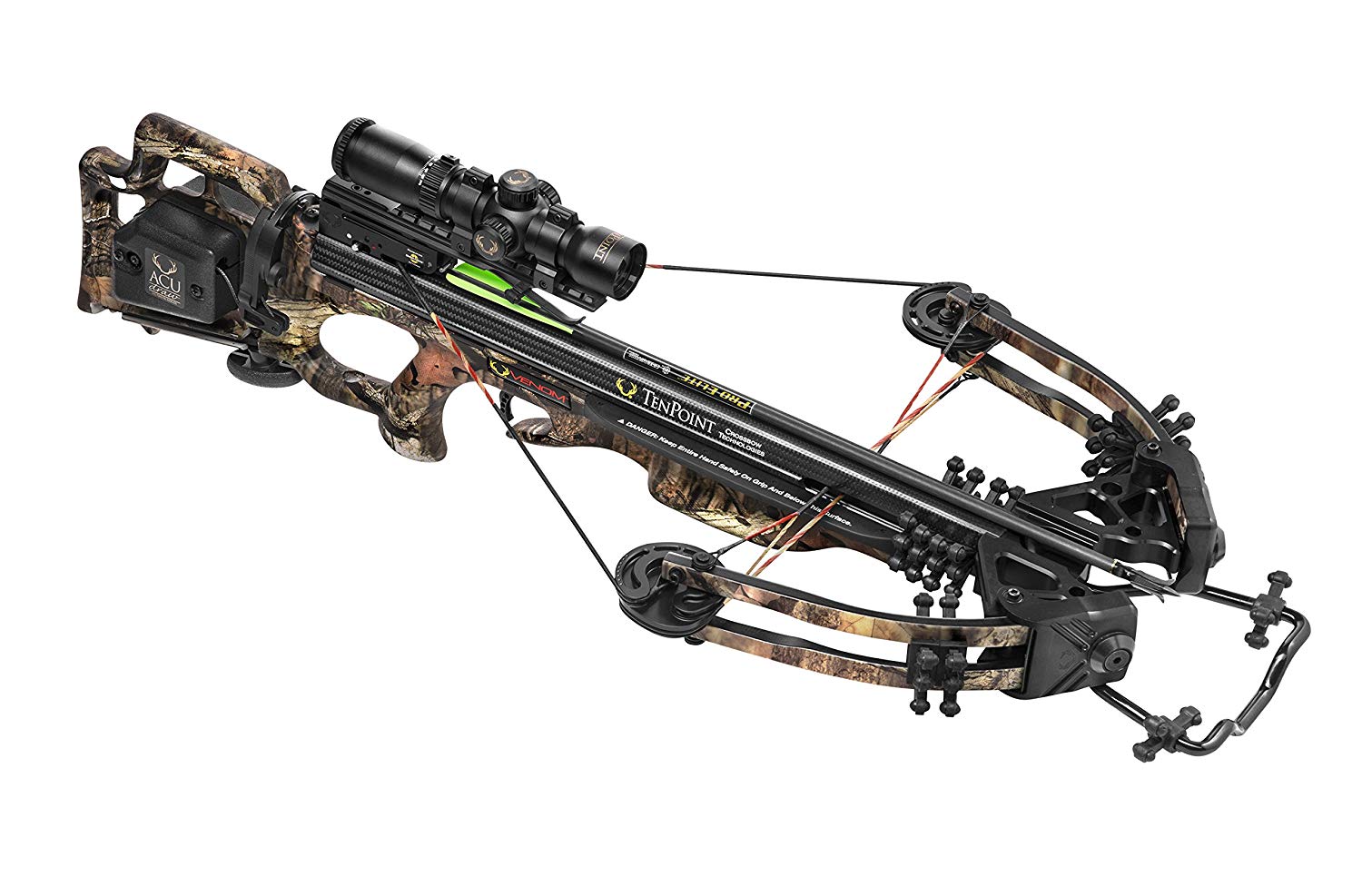 The craze of hunting never fades in people. With the invention of powerful and lightweight hunting crossbows, the trend of hunting is increasing sharply. Keeping in mind the craze of hunting in kids, Youngers and women's hunting specialists have presented the new and powerful hunting crossbows.
The archery market is full of hunting gadgets. Figuring out the best and number one crossbow is tricky. In fact, in my opinion, we cannot rank a single crossbow as the best one. Because every gadget has its own strong and weak points.
Recently, some amazing and powerful beginner level crossbows hit the market shelf and catch the sight of hunting lovers. Let's have a glance at the 5 top-rated hunting crossbows for beginners
5 POWERFUL HUNTING CROSSBOWS FOR BEGINNERS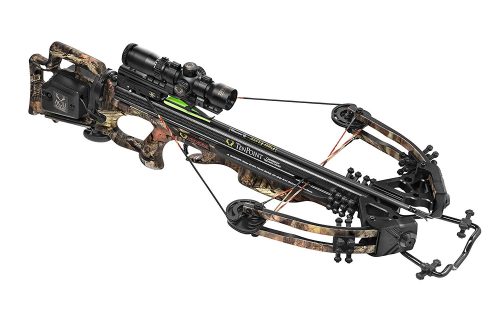 1. TenPoint Venom Crossbow
Considering the needs of beginners, TenPoint presented an amazing powerful crossbow. This lightweight and high-performance crossbow has a shooting speed of 372 feet per second.
This ultra-fast speed crossbow is highly user-friendly as it is very easy to use and maintain. Moreover, the assembling of TenPoint Crossbows takes just 10 to 15 minutes.
Because of the high performance and user-friendly feature. TenPoint Venom Crossbow has ranked as number one crossbow for beginners.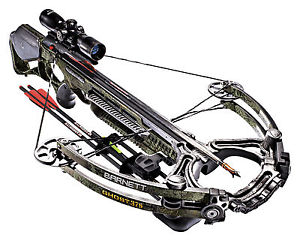 2. Barnett Ghost 375 Crossbow:
Buying a powerful and high-performance crossbow is the dream of every hunter. Considering the needs of newbie hunters, Barnett has hit the list of top 5 amazing crossbows for beginners.
Barnett Ghost 375 crossbow is ranked as the high performance and high rated crossbow. It comes with a blistering speed of 375 feet per second. The lightweight of this powerful crossbow has made it easy for the beginners to hunt with this amazing hunting gadget.
Moreover, if you are tight of budget and looking for a superior quality crossbow, consider buying Barnett Ghost crossbow.

3. CenterPoint Sniper 370 crossbow:
Coming towards another beginner level crossbow, CenterPoint Sniper 370 is the quietest crossbow. Unlike other hunting crossbows, CenterPoint Sniper 370 crossbow does not make awkward noise during the shoot. Thus offering a wonderful hunting experience to beginners.
Thus, if you are looking for high speed and smooth crossbow, buy the CenterPoint Sniper hunting crossbow and make your hunting trip enjoyable and powerful.
4. Wicked Ridge Invader G3:
Having a superior quality gadget at a cheap price is the wish of every gadget lover. Wicked Ridge Invader G3 is the smooth operating and high rated crossbow for beginners that come with amazing features.
This well-balanced crossbow is easy to assemble. Moreover, it comes with complete guidelines for assembling for beginners. Thus, if you are a beginner and want to have a powerful crossbow at an affordable price, then Wicked Ridge Invader G3 will best suit you.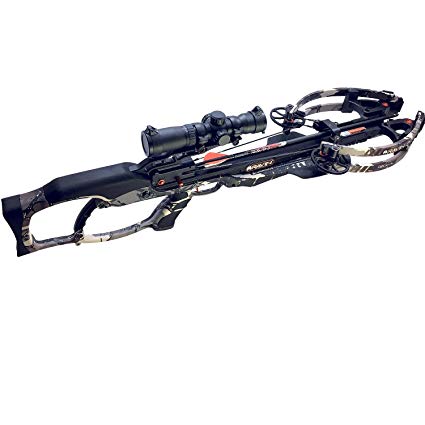 5. Ravin R9 Package:
The invention of the Ravin R9 Package revolutionized the hunting gadgets industry. This powerful hunting crossbow has beaten all other hunting gadgets for beginners with its high-quality features. This best crossbow for beginners has gained the attention of hunting lovers with its blistering speed at an affordable price.
Ravin R9 Package is not only a faster crossbow for beginners but also a longer firing line model in the market. However, this crossbow weighs 6.9 pounds which is more than the competing beginner level crossbows. Still, hunting lovers recommend this hunting crossbow because of its smooth and powerful performance.
How to find the best crossbow? Beginner's Guide:
Not sure which crossbow to buy? If yes, you are at the right platform. I will help you in figuring out the best crossbow for beginners.
Archery shops are full of wonderful and tremendous hunting gadgets. Still, new hunting gadgets are hitting the market shelf daily and surprising the people with their powerful performance.
Due to a wide range of crossbows, people have become a victim of choice paralysis. Thus making it hard for people to choose the best gadget from the rest of gadgets.
To overcome this issue and assist the newbie hunters in choosing the right crossbow for themselves, I have listed a few factors. Go through these factors and it will help you in finding out the right and powerful crossbow.
Here we go!
The first and foremost step is to define your purpose of hunting. Do you want to adopt this game as a profession and want to become a hunting expert? Or you just want to enjoy some hunting trips with your buddies
Secondly, figure out that you want to buy a high-quality crossbow for deer hunting or for beer hunting.
Another factor to consider while buying a hunting crossbow is the weight of the crossbow. Lightweight crossbows are easy to handle and use for beginners
The velocity of the hunting crossbow is the essential factor to consider while buying a high-quality crossbow. High velocity means high performance
Last but not the least factor to consider is the safety standards of the crossbow. Best crossbow is the one that comes with anti-dry fire feature and is made up of solid material
Wrapping Up:
Smart shoppers are those who buy a superior quality crossbow at the best price. Although choosing the best hunting gadget for beginners is not an easy task. However, you can take guidance from the above-listed factors and choose a high-quality crossbow for yourself.
Moreover, if you know any other powerful crossbow for beginners, leave a comment and I will get back to you.
Related articles: