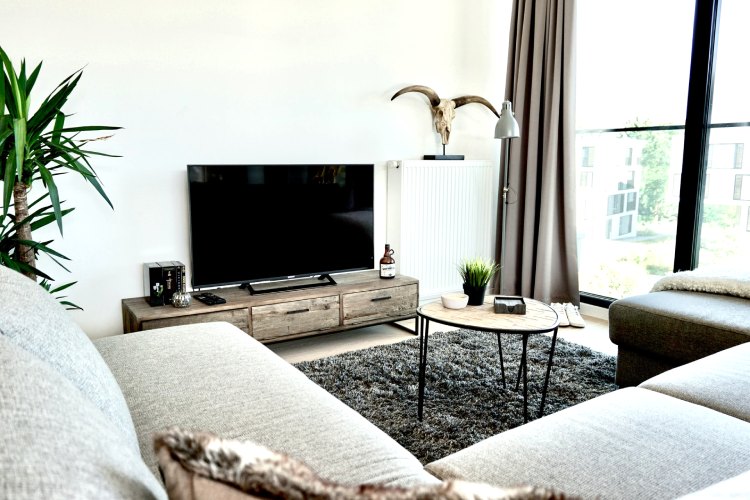 Living in an apartment is often looked down upon as society pushes the idea of a traditional house being the ultimate goal. However, with fast-rising house prices and changing values, choosing to live in an apartment is becoming more appealing. And the reason for this is that there are many beneficial reasons. So, if you're in the market for a new place to live, weigh up the benefits of apartment life before making a final decision.
4 Reasons Why Living In An Apartment Is Beneficial
Amenities
Apartment blocks and complexes often have amenities included for the use of the residents, such as a gym and swimming pool. Having such things readily accessible saves money on expensive memberships and allows flexibility on when you use them. If your work hours make getting to a regular gym difficult, you needn't miss out on a workout. The bonus is that you don't have the responsibility of maintaining these facilities.
back to menu ↑
Close To City Attractions
While apartments aren't exclusively found in big cities, they are more common in cities as land is at a premium. This means that opting to live in one opens more options for living in the city and all that that entails. Whether it's to be close to the nightlife or have the cultural scene on your doorstep, you can take a short stroll or subway ride to a new destination every day. New York City condos for sale in the downtown area by Chelsea and Greenwich Village put you right in one of the city's most exciting areas.
back to menu ↑
More For Your Money
Town or city, the cost of a house will be dramatically more than a house in the same location, which means you'll be able to get more for your money. From tiny studio apartments to sprawling luxury penthouses, there is an apartment to suit all budgets. If you're on the lower end of the budget scale, it could be the difference between getting on the property ladder or not. Even for renters, you may have to share a house with several roommates, whereas an apartment could afford you more privacy.
back to menu ↑
Reducing Your Commute
With the cost of fuel rising and the state of the environment an ever-present worry, living closer to your workplace is an attractive option, especially if you don't have the opportunity for remote working from the office. Ditching the house out in the suburbs and moving into an apartment building is a cost-effective way of achieving this. You'll undoubtedly appreciate no longer having a two-hour round trip commute each day, allowing you to enjoy more leisure time to enjoy. The environment will also thank you as you reduce your carbon footprint.
Opting to rent or buy an apartment is a valid life choice that many people are making, and it's improving their lives immensely. So, look at your options and consider the benefits of choosing to live in an apartment for your next home. It might just be the best move you've ever made.