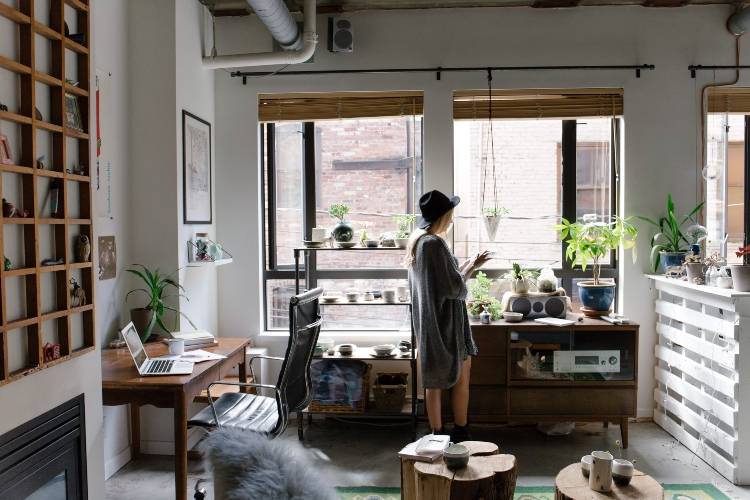 The western mentality usually celebrates bigger things over smaller ones, but as the rent and population in the cities continue to rise, tiny apartments are getting more and more popular. For many people, especially Millennials, living in a tiny apartment is the only way to afford the lifestyle they want. If you're not sure whether you can survive in a tiny apartment or not, here are just some of the advantages that will make this type of accommodation much more attractive.
6 Advantages That Tiny Apartments Offer to Millennials
Lower monthly costs
One of the biggest benefits of living in a small apartment is low monthly costs. You can save in many ways if you choose to live in a small space. For instance, the rent is lower in a tiny apartment, so you can always stay on budget. These spaces are also easier to keep warm in the winter and cool in the summer, so you won't end up with a huge energy bill. Additionally, if you go tiny, you will need less stuff, which also leads to lower expenses.
back to menu ↑
Less maintenance
If you don't have time or motivation to maintain a yard or spend hours cleaning every day, then tiny living is perfect for you. Many Millennials prefer tiny apartments because they don't want to waste time and money on landscaping, vacuuming, dusting, and scrubbing. Less maintenance provides you with more flexibility, frees up time, and leaves more money in your pocket. Also, you don't have to buy and waste tons of chemical cleaners and further pollute the environment.
back to menu ↑
Close to work and fun
The small size of micro-apartments provides them with one amazing benefit—a prime location in big urban centers. Since they are often built-in big, densely-populated cities, the space for construction is scarce. But, due to their modest size, tiny apartments come at a lower rent, so an average Millennial can still afford a top location.
Additionally, Millennials are the most eco-conscious generation in history, and they are always looking for ways to reduce their carbon footprint. This means many Millennials choose to avoid driving and opt for walking and cycling. Since tiny apartments are often built in downtown settings, this means residents can easily commute without having to drive. Biking and walking are possible for individuals who choose to be eco-conscious or want to get physical exercise regularly.
back to menu ↑
Benefits for travelers
Tiny apartments certainly are a popular long-term living option for Millennials, but they are also getting more and more popular among travelers and digital nomads. Regardless of the length of their trip, people are choosing to stay in studios for rent more than ever before, since they provide them with various benefits like prime location, top furniture, and all the necessary amenities one needs for a comfortable and practical life.
Serviced apartments provide Millennial travelers with private bedrooms and bathrooms, but they are also perfect for meeting other people thanks to the communal areas they have. For instance, the kitchen, laundry room, and lounge space are all shared between the residents of the building, so you can always socialize and network if you want. On the other hand, you can retire to your private quarters and enjoy all the peace and quiet you need. Since Millennials successfully blend extroversion and introversion, this type of living might be the best option for this generation.
back to menu ↑
Lower decoration costs
If you decide to buy an apartment, you will need to spend a lot of money on furnishing and decoration. With smaller square footage comes less decoration since you don't need as many things to fill up space. However, don't think your tiny living space has to be boring. With minimal time and money, your apartment can be small in size but huge in character—with small spaces, design opportunities are endless, and most of all, affordable.
back to menu ↑
Investment opportunities
Tiny apartments are not just popular among buyers and renters, but they are also a great opportunity to invest your money. As large city areas have become overpopulated a long time ago, city planners need to find a new way to satisfy the increasing number of young renters, and one way to do so is with tiny apartments.
Millennial investors and developers can find a number of solutions to the housing crisis in tiny apartments—they can shorten the construction times, increase cost efficiency and reduce rent. Plus, thanks to their small square footage, micro-apartments are simple and quick to build, and they require a lower initial investment. Since the need for efficient living spaces and cost-effective tiny apartment living is constantly getting higher among young people, these small units can be a perfect investment opportunity for Millennials who want to break into the world of real estate.
No matter if you're a Millennial looking to rent, buy or invest in tiny apartments, this housing option offers a ton of opportunities. And you'll get used to the small square footage in no time and even grow to love the coziness!