Every woman aspires to have an hourglass-shaped body. Even though cosmetic treatments may magically give an hourglass figure, there is no disputing that certain women are naturally endowed. And while getting plastic surgery can be expensive and risky, working out regularly is unquestionably the best way to attain your dream shape.
But for some ladies, working out or making a commitment to the gym can be difficult. In this situation, shapewear is the perfect choice.
Shapewear is a type of undergarment worn underneath your fashion clothing. It improves posture, smoothes the belly and waist area, and defines your body's structure.
However, to get the best result quickly, you must get quality products from a reputable brand. Waistdear, the best wholesale shapewear supplier, offers premium, breathable, and comfy shapewear. Here are some of our top-quality shapewear.
High-Waist Bodysuit Thong Panty Shapewear with Straps Plus Size
This shapewear is designed for a more confident appearance and better posture. The panty front middle YKK zipper with eye and hook closures inside, and the shapewear is easy to wear. Waistband with 3 cm of high elastic rubber material, which is tight but not too tight. It is three-layered at the abdomen to strengthen the abdomen control. Detachable straps for underwear provide extra support for your bra, which provides extra support for your bra.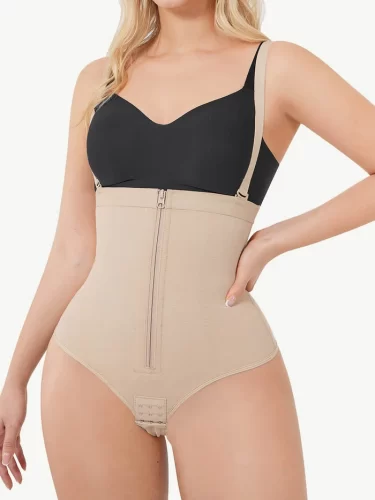 back to menu ↑
Flawlessly High Waist Open Butt Shapewear Shorts Stretchy
Flawlessly High Waist Open Butt Shapewear Shorts Stretchy is a women's shapewear shorts designed to be comfortable, durable, and easy to wear. The short shorts feature an open butt design that increases hip capacity while providing the coverage needed for everyday wear. The front hook closure allows for convenient wear, while the glue dripping at the foot opening ensures that your shorts stay in place all day. These shapewear shorts also feature one glue bone on both sides of the waist to prevent curling and a 3-layer fabric design for enhanced abdominal compression.
back to menu ↑
Seamless 4 Steel Bones Shapewear Thong Natural Shaping
Shaping underwear with steel bones to provide strong tummy control and shaping effects, the seamless design lays flat under clothes. The double-layer fabric on the belly part provides strong tummy control and shaping effects; it is also a thong design with no visible panty lines.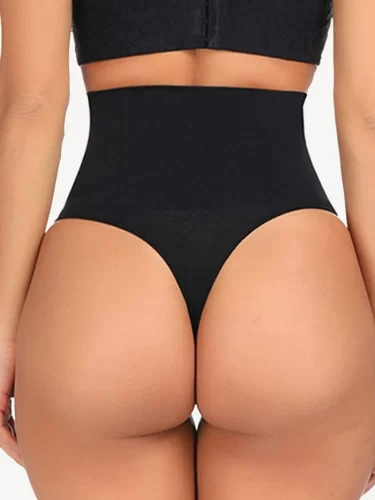 back to menu ↑
High Waist Shaper Shorts Tummy Control Bodysuit For Women
These high waist shaper shorts and tummy control bodysuits with adjustable straps are perfect! The three-layered design gives your tummy a more powerful control, which allows you to wear these shaper shorts in any situation. Butt lifting and butt enhancement design make your butt look fantastic. The detachable and adjustable straps make these thigh highs more versatile.
back to menu ↑
Front Zipper Butt Lifter Shorts High Waist Curve-Creating
Front zipper shorts with a high waist to create curves. These shorts have 4 steel bones on the waist to prevent rolling and 2 drops of glue at the foot opening to prevent curling. The front zipper has eye-hooks for easy wearability, yet still provides all-day comfort. Our butt lifting shapewear enhances your natural shape while providing more coverage than most other shorts on the market.