Technology is all around us these days and it seems like there is an app to help share almost anything from car rides to spare rooms to clothing.  However, the outdoors are a little different.  Can technology really help folks share the outdoors?  We recently found a company trying to do just that.
Sometimes it's nice to plan and discover outdoor adventures on your own.  But let's admit it, it's usually better when someone can show you where the most fantastic destinations are.  That's why the founders of Gear Easy launched an outdoor adventure marketplace.
We caught up with Jason, one of the founders who explained: "When I'm traveling in a new area or even my own backyard there are a lot of great outdoor activities that only a few locals really know about".  Jason continued "we grew tired of the crowds at popular outdoor areas and were looking for a way to access more authentic destinations without hiring an expensive touristy guide company, and we noticed there were very few options".
While Gear Easy isn't the first company to go into this space, they are quickly becoming one of the largest. In just a few months since launching they have hundreds of registered outdoor guides in the U.S. offering outdoor activities as small as 1-2 hour hikes in the Utah mountains to week-long treks through the Appalachians, all hosted by local guides. "We saw most of the competition were focused on established and expensive large outdoor guiding companies who already had a presence on the web.
Gear Easy's focus is just the opposite, we offer more authentic adventures from real locals, many who guide part-time or as a hobby, at a much lower price.  The positive response has been overwhelming because people value true experiences over cookie-cutter packaged tours" Jason stated.
Research shows Gear Easy might be onto something.  Millennials, America's largest generation by population, are soon to enter their earning prime. With a majority of this generation now in the workforce, they currently command an estimated $1.3 trillion in annual consumer spending.
Where will this generation direct their wallets? Eventbrite's nationwide research of millennials (defined as Americans born 1980-1996) conducted by Harris, reveals this generation not only highly values experiences, but they are increasingly spending time and money on them: from concerts and social events to athletic pursuits to cultural experiences and events of all kinds.  Often, the authenticity of an experience matters, and buying a one-of-a-kind offering versus something mass market has an increasing appeal to customers.  In the technology-enabled sharing economy, these types of customized products and services can often be offered straight from the creator or host at a much lower price.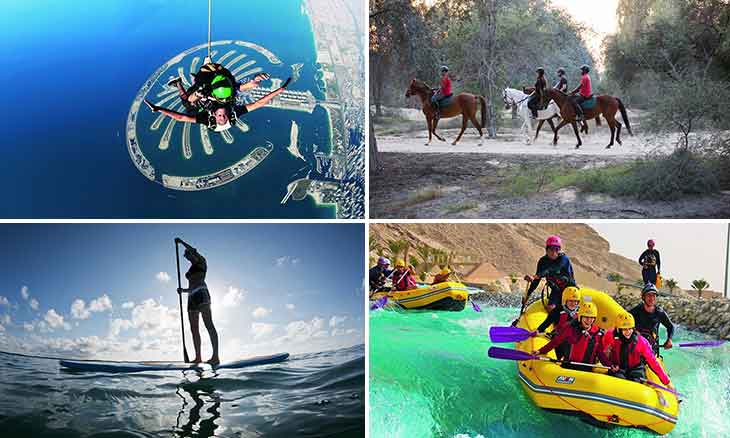 Gear Easy's marketplace is not without its flaws.  As with any sharing technology platform, you could have a bad experience due to a non-professional guide or narrow-minded customer.  The company has implemented customer ratings, instant chat, and electronic waiver system along with scheduling technology to help ensure guides meet customer expectations.  They also encourage guides and customers to be safe and have the appropriate insurance and communication habits when adventuring in the outdoors.

At the end of the day, Gear Easy is a great platform, but all of the guides are independent service providers.  Even with the shortcomings and risks that come with sharing technology platforms, guides on the Gear Easy platform are excited.  Sean an outdoor guide offering day hikes said: "I've spent years developing my outdoor knowledge and skills, Gear Easy gives me an opportunity to earn money doing something I already love to do and share my favorite hikes with like-minded people." When asked what he thought about the platform he replied "it works for me, it's simple, and they take care of all the scheduling and transaction stuff, so I can focus on giving my customers a great experience"

Customers seem to like the concept as well.  The idea of being able to book in advance or on the spot brings a lot of flexibility to travelers.  When we spoke with Kate, who recently booked a wildlife tour with her friend, she said: "it was one of the best parts of our trip because the activity was something I would never have found if I were just looking at traditional travel information."  She explained that she was able to book the activity the day before and was able to chat with the guide right on the platform about the trip before paying.  She also had to sign a waiver just like with other activities she did during her week-long trip, but she was able to fill it out and sign it right on the iPhone before they started.  Kate said she would definitely use Gear Easy again.

When asked about what's next Gear Easy, Jason shed some light on their plans "we are focusing on taking care of our guides and customers.  This means improving our technology and customer service, so users keep coming back." He then elaborated "Gear Easy's mission is to deliver peak outdoor experiences, or in other words, experiences that people dream about and keep them engaged in the outdoors."  "We aim to evolve our outdoor experience platform to where adventures, gear, and content all come together in one place for our customers, all backed by technology and advanced analytics." He ended with "we are excited about the space and believe there will be increasing demand that can be satisfied by great service and simplicity oriented technology.  We are concentrating on the U.S. but when the time is right we will offer services internationally"

We will see where all this goes, it's definitely exciting to see how technology can bring people together to experience the outdoors.  If you are looking for an interesting adventure or you think you might enjoy being an outdoor guide, then you may want to look at Gear Easy.