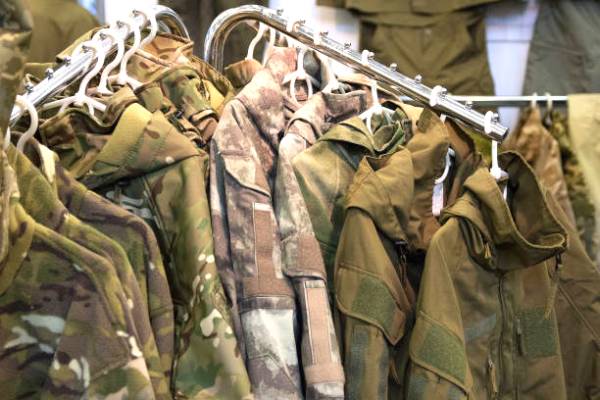 Are you new to hunting? Here are the top five things you should know before you buy your hunting gear.
Buying the right hunting gear is a bit of a minefield when you are new to hunting. There are things to think about that you never considered before. For example, that cotton will make you sweat or that camo does not matter when you need to wear a high vest. We collated some of the common things that all hunters really ought to know about their gear before they buy it.
Let us get stuck into some hunting advice. Men's hunting gear should meet the following requirements to make sure it stands the test of both times, and the brush.
5 Important Things Every Hunter Should Know About Hunting Wear
What are these five things you should know before you rush out and buy a whole new set of hunting gear? Let us find out.
They Should be Lightweight
You are going to have to carry most of what you are wearing around with you throughout your whole hunting trip. This means you need men's hunting clothes that are lightweight and easy to store. We always advise our hunters to dress in layers, and lightweight clothing works best for this, too.
A lightweight waterproof jacket will keep you dry while your body warmer and your vest layers add warmth. Your base layer of merino wool will keep your skin soft and dry, while the shell of your vest keeps your torso and core temperature stable. It is far better to have lots of light pieces than a few heavy ones.
back to menu ↑
Boots are Important
Have you ever heard of a condition called Trench Foot? It was the first seed in the soldiers in the trenches in the First World War. Soldiers were getting wet feet and never getting the chance to dry them again. Leaking boots and wet socks meant an epidemic of this swollen foot infection that made a soldier unable to walk.
The moral of the story? Good boots and dry socks are part of the British military manuals. They should be in your Hunting 101 handbook, too.
back to menu ↑
Think about Waterproof Clothing
Hunters do not like polyester and vinyl as a rule. Why? They cause a little noise when you move. Nevertheless, you can't spend hours on a hillside with no waterproof protection. To this end, many a hunter favors a waxed waterproof coat as an external layer. Remember, these are thin, so stack up those layers underneath. Nobody wants to be rained off from a plentiful hunt simply because they are sick of getting wet.
back to menu ↑
Layers!
It is far better to have too many layers and remove some, than not enough layers. Start with a good quality merino wool foundation like long underwear. Next, add a t-shirt, a vest, a jumper, a body warmer, a jacket, and then a waterproof jacket. All of this will make you prepared for anything. You can always remove a layer, and it is better to do this than to freeze.
back to menu ↑
Think Camouflage
Not everyone wears camouflage and that is simply fine. There is limited evidence about what animals can see which colors, so it is good to do a lot of research before you choose a camo. It must match the terrain, and it must match the weather. You cannot use a summer camo in winter, even if it is designed for the same stretch of the brush. If you are sitting in a blind, camo is a great hunting strategy. Just remember that it can put you in danger, too. If another hunter cannot see you, they might assume the movement is a deer.
Take care out there. No matter what you wear.