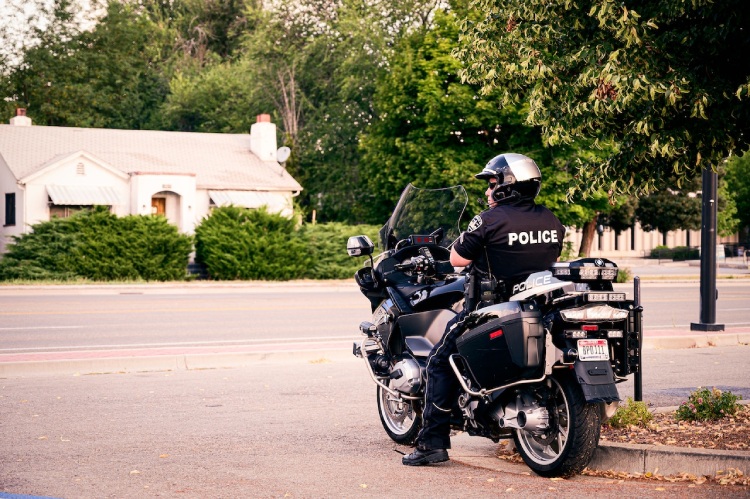 To ensure safety, you should store your firearms in a secure location, away from any valuables. If you don't intend to use your firearms for self-defense, store them in a locked safe. For added security, you can conceal your firearms in a closet, garage, or concealed space.
Stand-alone gun safes
Stand-alone gun safes offer a variety of features, locking systems, and finishes. These factors will determine the cost of the safe, as do other factors, such as the gauge of steel used, the strength of the locking mechanism, the amount of fire resistance, and the type of warranty available. Other features to consider include the amount of storage space available, the number of shelves or racks, and the exterior finish.
Whether you're planning to travel or store your firearms for the long haul, it's important to choose the right safe for the occasion. A gun safe will ensure that your firearms are safe and secure from thieves and fire. However, these safes require a certain amount of maintenance. It is recommended that you have your gun safe checked every year, and you should always have it serviced professionally.
Some stand-alone gun safes can be mounted on a wall for extra security. Other options include a nightstand mount. They can be opened using fingerprint scanners or four push-buttons. Some of these models are powered by four AA batteries.
Gun safes are relatively expensive, but they provide peace of mind and can protect firearms from unauthorized operation. Some are also equipped with additional features that deter thieves. Typically, the more features a safe has, the more expensive it will be.
The fire rating of a gun safe is a measure of its ability to protect your firearms. Safes that can withstand a certain level of heat are the best choice. Depending on the size and weight of your firearms, a larger safe may be the right choice for your needs. However, you should always be aware that not all gun safes are built equally.
back to menu ↑
Hard gun cases
One of the most important aspects of firearm safety is knowing how to store and transport your firearms. Guns need to be stored in a secure location, locked and hidden from sight. There are many storage options available today, including gun safes, which offer maximum protection against theft and vandalism.
Gun cases come in various sizes and materials and are readily available at most sporting goods stores. They can fit virtually any commercially available firearm. They range from soft-sided fabric sleeved cases to sturdy, foam-lined plastic cases. Depending on your budget, you can purchase one that is ideal for you and your firearms.
For handguns, a lockbox with a mechanical Simplex punch lock is the best choice. Otherwise, a padded case with locking latches is adequate. For rifles, you can use a rifle case, or you can consider a biometric, or Simplex lock. Both types of locks can provide nearly instant access without a key. For simple gun transportation, a ballistic nylon soft gun case is a good choice. It's lightweight, rugged, and water-resistant, making it ideal for daily use and adding additional protection inside a cabinet.
Regardless of where you store your firearm, it is essential to keep it safe from unauthorized access. This includes children, "bad guys," mentally ill individuals, or anyone with an increased risk of harm. Gun security is a top priority, so make sure to invest in the proper storage gear when purchasing your firearm. Guns should never be left out on a high shelf, and you must ensure that the storage area is cool and dry. A safe storage space will prevent the risk of accidental discharges and accidental shootings.
back to menu ↑
Hollowed-out areas
To prevent theft, firearms should be stored in areas where they are hidden from view. These areas should be clean and cool and should be secure. Guns must also be stored away from ammunition. A gun should never be kept in a wet or damp area, as gun oil can accumulate inside the action and form a sticky film. It can also leak out onto the stock, softening the wood. It is also not a good idea to display firearms in glass cabinets, since these attract curious children and thieves. In addition, you can install locking devices on closets to prevent unauthorized access.
Hollowed-out areas are ideal for concealing firearms. For example, many couches have a large area underneath that can be used to conceal firearms. Use a hacksaw or a Dremel tool to create a secure compartment. Alternatively, you can use a wall clock safe, which is a great concealed storage option. Other concealed storage furniture includes Tactical Walls, which are designed to hide firearms when not in use.
back to menu ↑
Concealed spaces
It's important to store firearms and ammunition separately and securely, if you want to keep them safe. The best place to store firearms and ammunition is a basement or a secure room where they are not accessible to children or adults. When storing long guns, use a security cabinet or a full gun safe, which should be bolted to the wall. Also, never put your firearms on display, because you can invite criminals and curious children to take them.
Gun storage is a major concern for personal defense. You want to make sure that your firearms are stored away from children and other people, but also want them to be easily accessible to you in a situation where you need them quickly. Floor safes aren't usually convenient because they are not designed to be quickly opened under duress.
In the trunk of a vehicle, you want to make sure that your firearms are locked and out of sight. While a trunk is a great place to store firearms, it may not be the safest spot for them. Gun thefts often follow smash and grab methods. Fortunately, there are secure in-vehicle gun storage solutions that you can trust.
There are also laws that govern gun storage. In some states, child access prevention laws require parents or guardians to lock up their firearms. This is a very important issue to keep in mind and can prevent an accidental shooting, a gun suicide, or even a crime involving a firearm. By following these guidelines, you can help keep your family safer and reduce gun violence in your community.
Regardless of how you choose to store your firearms, it is essential to follow the law when transporting them. Whether you are traveling to another state or to another country, you must secure your firearms and ammunition in a safe place and ensure that they do not leave any trace of their presence.
back to menu ↑
Lock boxes
Proper storage and transportation of firearms are key to ensuring their safety and security. It is essential that these firearms are stored in an area that is out of the reach of children, inaccessible to intruders, and not exposed to extreme temperatures. The most effective way to store your firearms is to use a lockbox. You can pick from several types of lockboxes, including biometric and simplex. In addition, your firearms should be kept away from heat, electrical sources, and anything that can cause ignition.
If you want to secure your firearms, the best place to store them is at home. A gun safe is a good place to store them, but you must also make sure that it is locked and hidden. There are many types of lock boxes and gun safes available, ranging from simple steel boxes to heavy, fireproof ones.
While lock boxes are useful for storing handguns, they can also be used for other types of firearms, including semi-automatic pistols. Different types of lock boxes look different, but all work in the same way. A lock box is designed to lock firearms securely with a combination or key, but they are easy to open and remove in an emergency. Most gun owners choose lock boxes to keep their firearms safe for protection.
In addition to lock boxes, a lockable gun case is a good choice for gun storage in the vehicle. They come in a wide variety of sizes and can be locked to the vehicle. It is important to consider a lock box's price and its features before you make a decision.