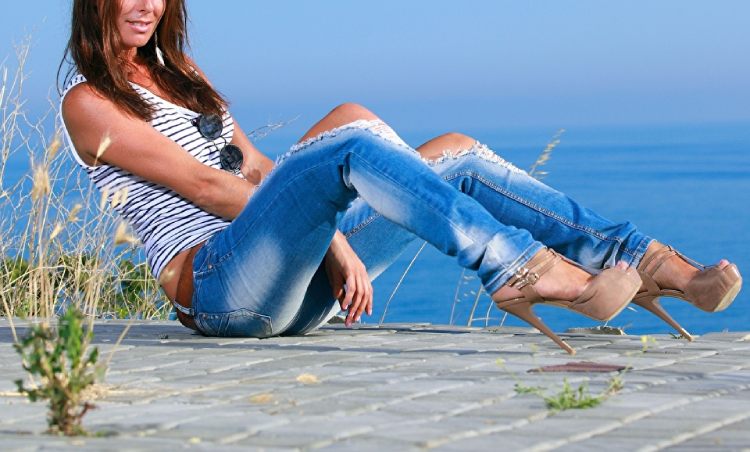 If you want to start your own women's clothing store, you need to know what steps to take to be successful. In this article, you will learn how to identify a niche, secure funding, set up a website, and develop a sales plan. Depending on the type of business you choose, you may also need to hire a marketing agency to help you reach your target market. These steps will help you launch a successful women's clothing store.
How to Open a Women's Clothing Store
Here is an example of the success story of Princina H, who just started the women's fashion store business in 2021, has created her own online store, and has more than 20k followers on Poshmark boutique too with 5 stars rated. Also, she offers a free gift with each purchase. Continue reading for How to Open a Women's Clothing Store.
Finding a niche for a women's clothing store
One of the most important parts of starting a women's clothing store is finding a niche. As fashion is a trillion-dollar industry, it's important to be relevant and provide quality clothing for customers. However, finding a niche can be challenging. Thankfully, there are some tips that will make the process easier. In this article, we'll talk about a few ways to find a niche for your business. You can find a lot of wholesale women's clothing at the wholesale marketplace on Shopgros.com if you are located in Europe.
First, you'll need to decide which segment of the clothing market is profitable. This can be done by conducting market research, reading niche-specific articles, speaking with fellow store owners, and testing various niche-specific styles and designs. A few niches that are popular right now include eco-fashion, vintage, plus-size clothing, hand-made items, and genderless fashion. Once you know which niche is the best fit, you can focus your efforts on that.
While a wide-ranging niche is a good idea, a narrow niche will help your business stand out from the competition while still leaving room for growth.
Another tip for finding a woman's clothing store with the right niche for your brand. A clothing niche has high-end pieces as well as low-end items and isn't afraid to jump on trendy items. It's also the first step to retaining customers and building a brand around your target audience. Those tips are also relevant to niche-specific clothing for other types of business.
back to menu ↑
Funding a women's clothing store
Developing and funding a clothing line can be a challenging endeavor. Starting a clothing line from scratch requires a different set of challenges than other small businesses. However, you'll find great satisfaction in seeing your designs come to life and your customers wearing them. To get the funding you need, you should check out the various options available through alternative lending sources. Small Business Funding works with alternative lenders to provide the funding you need to start your clothing business.
back to menu ↑
Setting up a website
If you are considering setting up a women's clothing store, there are some steps you must take first. Marketing your store is an important part of your business. You should consider using Facebook ads. Facebook has incredible targeting capabilities that make it a top choice for apparel companies. You should also focus on organic social media marketing strategies, such as sharing content that engages your target market. Here are some tips to help you market your women's clothing store effectively.
First, choose a website builder. You can use a generic website builder such as WordPress. These sites offer templates for various types of websites, including online clothing stores. These templates are flexible and customizable, so you can add your own signature touch. Alternatively, you can hire a web design agency to create your store. Make sure you choose a platform that allows you to scale as your business grows.
If you're new to web design agency, try Shopify, Wix, and Godaddy. Those websites builder offers a drag and drop interface, removing the need to hire a designer or programmer. It also offers management tools and customizable checkouts. It also makes inventory management a breeze with a search order feature. Lastly, those companies allow you to customize your website with a variety of different styles.
A high-quality online store should have a stylish and convenient experience for customers. It should also include a high-impact home page, a pre-built Contact form, and a business plan. Ensure that you have a shipping policy that matches your business. You should also make sure that the site works seamlessly with PayPal or another payment service provider. This will allow you to sell online.
back to menu ↑
Developing a sales plan
If you want to open a women's clothing store, one of the first things you should do is develop a sales plan. This plan will help you determine the rate at which your business will grow and how you will expand. You can use a sample business plan or even download a free template to get started. When you develop a sales plan, you must consider the size of your business, its location, and its projected growth rate.
The market you are targeting will determine the type of clothing store you should open. You may want to target baby boomers, for example, who will need different clothing from a store aimed at millennials. In addition, your product offerings should cater to these customers. You should analyze the competition in your area and determine whether your market has any direct or indirect competitors. For example, your local competitors are probably more than likely local. Your indirect competitors are likely to be located elsewhere, such as online. These competitors will likely sell similar items but at different prices.
Developing a sales plan when opening redefines your target market and your value proposition. Your plan should be based on what you know about your customers and the trends that are happening in your market. You also need to consider the competition in your area, including your competitors and your own company's analysis. It's critical that you have an accurate understanding of your competitors so that you can better plan your merchandise pricing.
When opening a women's clothing store, you need to identify your target market. Understand their lifestyle and the types of clothing they like to buy. Know what time of year they shop for clothes and where to advertise. Then, develop a marketing plan that will appeal to them. This will help you to gain a larger customer base. The marketing plan will help you develop a logo and develop an effective advertising campaign.
back to menu ↑
Creating a logo
Choosing a font for your women's clothing store's logo is an important aspect of branding your new business. While there are many fonts and styles out there, consider the impact that your logo will have on the public. A memorable font will grab the viewer's attention and help them remember your brand. Below are some tips for creating a memorable logo for your store. Don't be afraid to experiment with different fonts and styles – just keep it simple, yet memorable!
BrandCrowd is a great option for creating a custom women's clothing store logo. After you have selected a design, you can download the finished product immediately. The file includes all the necessary files and is ideal for printing marketing materials and using them on your website. You can even brand your social media posts using your new logo! There are so many benefits to creating a women's clothing store logo with BrandCrowd.
Once you've chosen the font, the next step is to decide how you want the elements to look. If you'd like a softer, less formal look, choose a font with a delicate line, or a subtle hint of a bold design. Whatever type of women's clothing store you're starting, a stylish logo will make a big impact on customers.
While creating a women's clothing store logo, keep in mind the target audience. Think about the type of clothing you're selling, and what age range you expect your customers to be. Choose colors, typeface, and font style that best represents the clothing that you sell. Consider the overall tone of your clothing store before choosing a logo for your brand. Make sure that your brand conveys a positive message, and evokes a feeling of warmth and trustworthiness.