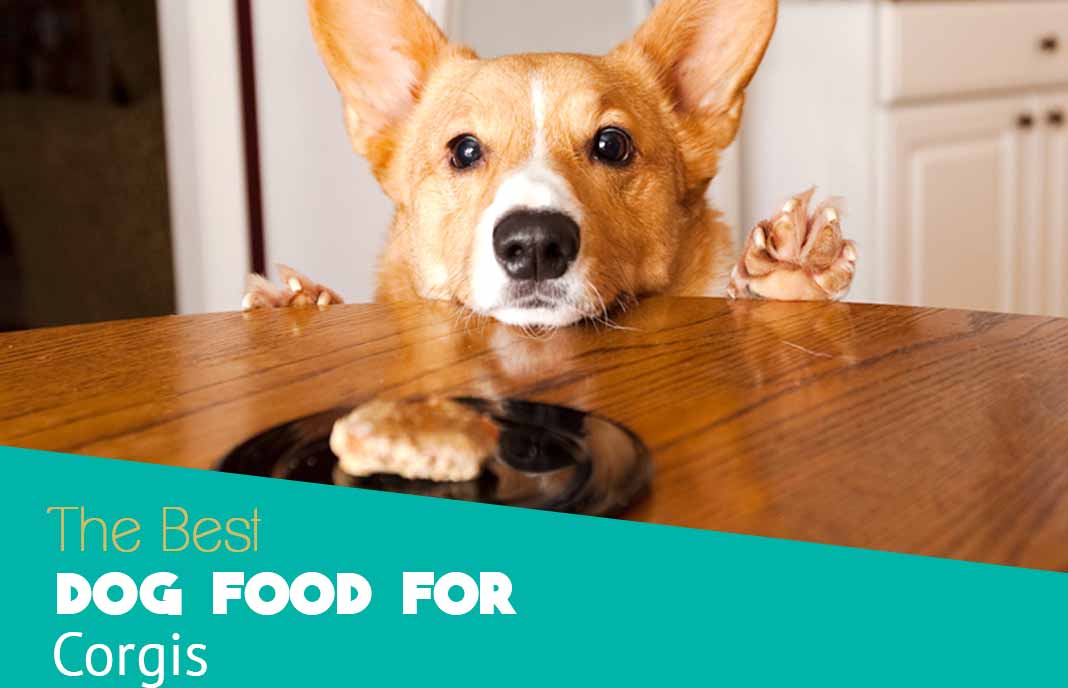 What is the best food for corgi puppy?
Corgis are some of the most popular dogs out there.  A lot of people love them for how cute they look but just like any other dog, feeding it the proper food is crucial. Corgis are very active. They will play and play without taking a break and this means that as a pet owner, you have to ensure they have all the food they need to maintain these high energy levels. Well, in this post, we will look at some of the best corgi dog food brands. Feel free to look through the list and choose something that works best for you.
Rachael Ray Nutrish Just 6 Natural Dry Dog Food
The Rachael Ray Nutrish Just 6 Natural Dry Dog Food features lamb as one of its main ingredients. There are also a number of important nutritional foods in there too including meal, ground rice, beet pulp, brown rice, chicken meal, and chicken fat. This brand will give your dog all the energy it needs while also offering crucial Vitamin B and amino acids for its growth. Besides, the Ray Nutrish brand is a dominant force in the pet food industry with a history of excellence and quality. You can be sure that the food you are getting is high end too. The feed doesn't contain any artificial coloring, preservatives, or antibiotics. It's also gluten-free.
Key Features:
Comes with six natural ingredients that are essential for your dog's health
Delivers 20% crude protein and 13% crude fat
Doesn't have any artificial additives or ingredients. It's completely natural
Free of gluten, soy, and corn which makes it ideal for sensitive dogs.
back to menu ↑
Canidae Grain Free PURE Dry Dog Food
Canidae Grain Free PURE Dry Dog Food is a chicken based feed. It also offers other important whole foods including potatoes, whole eggs, and peas. In case you have a pet that tends to have digestive issues, then this is the brand to go for. It's so gentle on the stomach. The feed will guarantee a minimum of 30% in crude protein, one of the highest in our list, and 12% in healthy fats. Although the food doesn't have too much fiber, it still features a probiotics mix that prevents any potential constipation. The Canidae Grain Free PURE Dry Dog Food has natural flavor too and many corgis seem to enjoy it.
Key Features:
Contains high levels of proteins and healthy fat
Can be used for both adult corgis and puppies
Very easy on the stomach
Comes with probiotics to prevent constipation and other digestive issues
back to menu ↑
Instinct Raw Boost Grain from Nature's Variety
Instinct Raw Boost Grain from Nature's Variety is designed for the pet owner looking for a holistic type of food. The product features a healthy combination of high-quality kibble and freeze-dried raw chicken to give your corgi all the proteins it needs. As a matter of fact, this formulation delivers over 37% in crude protein and 20% in healthy fat. The fat content is a bit high though compared to other products in our list. But since corgis are perhaps one of the most active dogs you can ever have, it will surely burn it all up with ease. The Instinct Raw Boost Grain from Nature's Variety is not necessarily considered a diet food but if you want to give your pet that crucial boost of energy, it will definitely work out. The products don't have any grains so puppies with a sensitive stomach can also enjoy.
Key Features:
Has one of the highest concentrations of crude proteins at 37%
The grain-free formula makes it perfect for small puppies
Contains high levels of fat which can offer a great energy boost for your corgis
back to menu ↑
Wellness Core Natural Grain Free Dry Dog Food
The Wellness Core Natural Grain Free Dry Dog Food is designed to deliver an array of healthy nutrients without the extra fat. If your dog has gained extra pounds, this is the food you want to feed it. The manufacturer has, in fact, reduced the fat content in this product by nearly 25%. The main ingredient in the feed is a chicken meal. It also has a turkey meal and deboned turkey. These ingredients are very rich in protein. In addition to this, the Wellness Core Natural Grain Free Dry Dog Food also features broccoli, potatoes, apples, and some other veggies too. This gives your pooch extra fiber which increases satiety and reduces appetite. We also liked that the product comes with healthy fatty acids directly sourced from salmon oil.
Key Features:
Has very low levels of fat making it perfect for dogs that need to lose weight
Delivers very high levels of crude protein
Has high levels of fiber for improved digestion and satiety
Grain-free food that can be eaten by small puppies too
back to menu ↑
What is the best food for corgi puppy: ORIJEN Dry Dog Food for Corgi
The ORIJEN Dry Dog Food is a grain-free puppy food. The product is actually very rare so you will need to be patient in order to find it. The two primary ingredients in the food include chicken and turkey. It also comes with nest laid eggs and caught fish. The ORIJEN Dry Dog Food will also have a mix of fruits, botanicals, and vegetables. The goal is to give pet owners one of the most natural feeds out there. Besides, this food will also come with 38% protein, 16% crude fat, and 6% dietary fibers.
Key Features:
Perfect food for large puppies
Contains very high levels of protein
Contains poultry, eggs, fish, and veggies for a balanced formula
Very high in fiber for improved digestion
back to menu ↑
Conclusion for What is the best food for corgi puppy
The health of your corgi always comes down to the food it eats. Although there are so many foods in the market right now, going for top brands with a proven track record of quality is highly advised. The options above should indeed work for any pet owner. They are healthy and rich in essential nutrients.
Check for more information about the Best Corgi Dog Food Brands here: https://petstruggles.com/best-corgi-dog-food/
Feel free to leave your comment here!