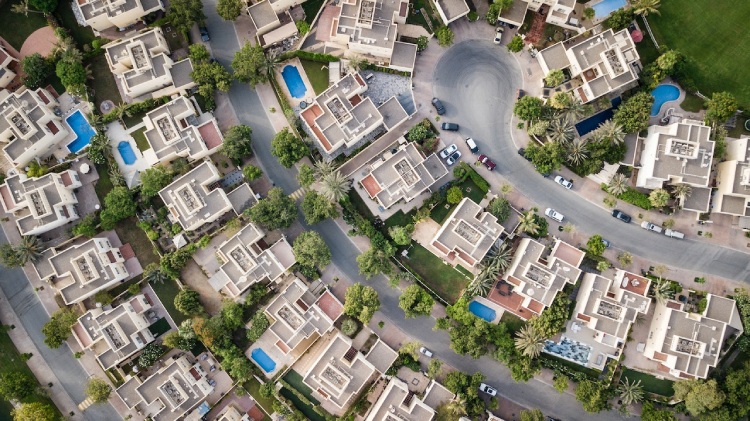 Are you looking to buy a home, but feel intimidated by all the unknowns? Considering the current real estate trends, being a buyer is not a comfortable position, primarily due to financial reasons. Prices have been rising steadily over the last couple of years, and there's no guarantee they'll cool off anytime soon. If being a homeowner is important to you, there's no reason to postpone your dream.
Here are three tips to help you navigate the real estate market and find the perfect home for you.
Take the Pulse of the Local Market
The first essential thing to do is to research your local real estate market. Discover what's available in your price range. Browse online listings to get more information about types of properties, available features, and prices. If you have the time, consider walking around various neighborhoods on the weekends to find places where you could see yourself living. Can you spot any new constructions or sale ads?
Another valuable tip is to pay attention to how long it takes before a listing becomes unavailable. In a hot market, homes get sold fast. If the listings remain available for weeks or months, you can confidently negotiate a better price.
back to menu ↑
Define Your Priorities
After taking the pulse of your local market, you can now tell what you can afford and where. The next step should be to define your priorities. What are the things that matter to you? The location? The number of bedrooms? The size of the property? The amenities? Access to a garden or a pool? Defining your priorities is essential because it will speed up the house-hunting process.
Reflect on your needs and expectations and decide what type of property you want. A house or a condo? New or old? There are significant price differences to consider. If you want the comfort that new constructions provide, find more information about developers in your area.
Are you looking for a new home on the western coast? Get in touch with top home builders in northern California to find your dream home.
back to menu ↑
Get Your Finances in Order
Finding the right home for you and your family can take a week, a month, six months, or more. It's difficult to predict how long it will take. It also depends on how patient you are and whether you are willing to make any compromises. However, you must be ready at any moment to seal a deal because real estate transactions happen quickly. So, it's critical to have your finances in order, so you can make an offer as soon as you make up your mind.
What exactly can you do? Start by paying off all your debts to improve your credit score. Ideally, you should also get your mortgage pre-approved if you don't plan to pay cash. A pre-approval shows sellers that you are eligible for a loan. It also shows that you are very serious about your plans.
back to menu ↑
Final Words
Buying a home can be the start of a wonderful new chapter in your life. Even if you're in a hurry to see your dream come true, take your time to ensure you make the best possible choice.